Meet the Class of 2018 Executive Committee
Megha Bansal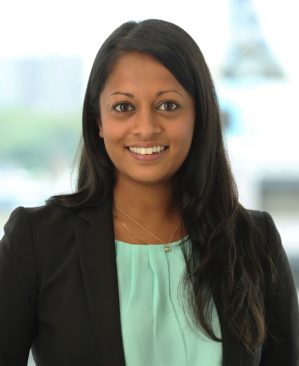 Megha Bansal is a former senior consultant from Deloitte Consulting LLP's Strategy practice with experience working in Western Europe, East Africa, and Central America. She brings over six years of experience collaborating with government, not-for-profit, and commercial clients on strategy projects, assessing emerging trends to understand market disruptions and business model innovation. For four years, Megha also served on the Junior Board of StreetWise Partners, a non-profit organization based in New York City and Washington DC, leading a variety of large-scale fundraising, pro-bono consulting, and mentorship activities.
Megha has a passion for understanding trends that underpin the future of our world and translating those trends to business strategy and social activism. She has authored two publications: "Beyond the Noise: The Megatrends of Tomorrow's World", a book that explores drivers of exponential change in today's society, and "Incentivizing Responsible Small-Dollar Lending in Low-Income Communities", a thesis that analyzes the payday lending industry.
Megha holds a Master of Public Policy from Duke University and dual Bachelor's degrees from the University of Maryland in Economics and Psychology, with a minor in International Development and Conflict Management. At Wharton, she is a member of the Executive Committee for the Nonprofit Board Fellows Program, a 2018 Lipman Family Prize Fellow, an Investment Associate for Wharton Africa Growth Partners, co-lead for the Wharton Social Impact Conference, and a Winter 2016 participant in the Africa Global Immersion Program in Tanzania and South Africa. She spent her summer developing a growth strategy for World Bicycle Relief and Buffalo Bicycles, a social enterprise in Africa focused on philanthropic donations and social enterprise sales of bicycles to empower communities with the power of mobility.
Ioana Calcev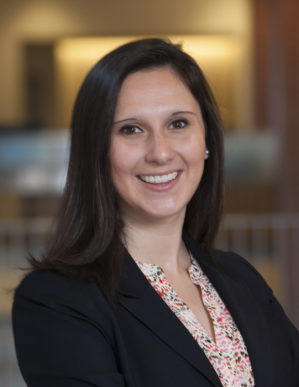 At Wharton, Ioana is also a McNulty Leadership Fellow, a Communication Fellow and a board member of Wharton Impact Investing Partners.  
Prior to Wharton, Ioana spent two years managing financial and strategic planning at the Bill & Melinda Gates Foundation. While there, she worked with WHO, CDC, and UNICEF partner organizations to strengthen the Global Polio Eradication Initiative's vaccination and surveillance efforts. Prior to her time at the Bill & Melinda Gates Foundation, Ioana was a consultant with the Boston Consulting Group. In her spare time, Ioana served as an associate board member for the Center for Economic Progress and the Harvard WorldMUN Alumni Group, and has mentored inspiring young leaders through nonprofit organization, Resolution Project.
Ioana holds a Bachelor of Arts in Economics and Government from Harvard University, where she graduated cum laude.
Lauren Lubetsky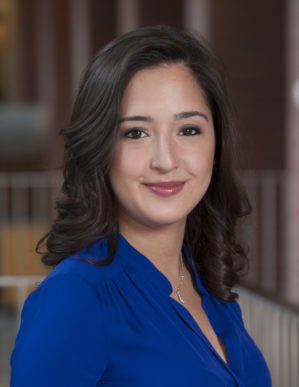 Lauren Lubetsky is a second-year MBA student from New York. She spent this past summer as a at Deloitte Consulting in the Strategy practice. At Wharton, she is majoring in Strategic Management and Business Analytics. In additional to Nonprofit Board Fellows, she is the President of Wharton Community Consultants as well as the Wharton Women's Rugby Team. She also serves as a Communications Fellow.
Prior to Wharton, Lauren was an Associate Director at the boutique brand strategy and management consultancy Kantar Vermeer. During her time there, she advised clients across the public, private, and social sectors to increase customer engagement and drive topline growth. She also launched the firm's first-ever a pro-bono consulting arm.
She received her B.A. from the University of Pennsylvania, where she graduated summa cum laude with a major in Philosophy, Politics, and Economics and a minor in Consumer Psychology. She currently serves as the Events Chair on the Junior Board of the New York Foundling. She is a passionate SCUBA diver and traveler—some of her most memorable visits include Mongolia, Kenya, and Peru.
Service + : Serving A Board, Serving Your Peers
The Executive Committee is composed of 3-5 students who are selected early in 1st year. Executive Committee Fellows (ECFs) receive training in peer coaching and facilitation, and serve as student leaders of the program.  ECFs also serve as a visiting board member with one of our partner organizations.
Students selected as ECFs must have prior experience with nonprofit boards or extensive experience in the nonprofit sector. Using their prior board and sector experience as a springboard, Executive Committee Fellows (ECFs) engage in a 20-month peer leadership role in which they work closely with a group of fellows to support their individual development.
ECFs serve as visiting board members with one of our partner organizations, so all interested candidates should also be familiar with that role.  Additionally, as the "Fellows to the Fellows," ECFs build and maintain close relationships with their class of Board Fellows and have 3 primary responsibilities:
select their class of board fellows;
coach and support board fellows; and
build and steward board fellow community and culture.
Each ECF also acts as chair of one of the four program subcommittees (fellow selection, training, nonprofit partnerships, and community-building) with the aim of leading the improvement of the program year-to-year.
For more information about the Executive Committee Fellowship and the application process, please refer to our Information Session Presentation from September 18th, 2017: Executive Committee Information Session Presentation.
Applications for the class of 2019 Executive Committee are now closed.
Please check here in fall of 2018 for details on the application process for the class of 2020.

Executive Committee Commitment & Timeline
Executive Committee members (ECFs) engage in one of the longest-running student commitments at Wharton, and the intensity of the role fluctuates over the course of the 20 months.  The most time consuming period comes during the new fellow selection process in spring of the 1st year.
Additionally, during the 1st academic year (November-May) of participation, ECFs are required to:
attend weekly Executive Committee meetings with program staff
participate in role-specific training sessions
select new class of board fellows
plan events to build board fellow community
participate in planning and design of 2-day board fellows training in spring
hold 10-12 one-on-one meetings with board fellows during board matching period
During the second academic year (September-May), ECFs are required to:
serve as a visiting board member
attend weekly Executive Committee meetings with program staff
plan and facilitate monthly "pod" meetings with a group of 10-12 board fellows
chair a program subcommittee
participate in remaining training sessions, including executive team coaching
select new board fellow coordinators
consult on selection of new class of board fellows
plan events to maintain board fellow community
Training Topics
Although they also attend all of the training sessions made available to board fellows, ECFs are offered an additional training program in order to take up the role of skilled facilitator and peer coach.  Specific topics include:
individual and team-based strengths
facilitation presence
peer interviewing and selection
group facilitation strategies
group process and decision-making
The Coach Approach ™
team-based executive coaching
Program Subcommittees
Similar to many nonprofit boards, the program utilizes subcommittees to ensure that we improve the experience for fellows and partner organizations year to year.  All subcommittees are composed of board fellows.
Each ECF is responsible to chair one of these 4 standing subcommittees:
Selection (2 chairpersons)

Charter

:

to participate in selection of new class by: 1) reading & evaluating applications; 2) interviewing & evaluating candidates; 3) making selection suggestions to Executive Committee

Number of members:

12

Meetings:

November–January–February–April
Training (1 chairperson)

Charter

:

 improve board fellow trainings by: 1) analyzing training feedback; 2) surveying pods for desired changes; 3) suggesting changes to training frequency, timing, topics, & delivery

Number of members:

10

Meetings:

 May–October–January–April
Nonprofit Partnerships (1 chairperson)

Charter

:

 improve fellow board service experience by: 1) analyzing board service feedback; 2) tracking fellow successes & challenges; 3) suggesting optimal board & organization profile; 4) suggesting changes to matching process

Number of members:

10

Meetings:

 May–October–January–April
Community Building (1 chairperson)

Charter:

 build sense of community and affinity among board fellows by: 1) suggesting and planning social events; 2) creating a system to recognize fellow successes; 3) integrating fellows into Philadelphia nonprofit community

Number of members:

10

Meetings:

 March–September–February–April

The Wharton Nonprofit Board Fellows Program is generously supported by
Brandywine Global Investment Management, LLC.