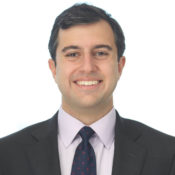 Naveed Amalfard, Director
Wharton MBA, 2018
more
Naveed Amalfard (WG '18) is Founder and Director of the Elected Leadership Incubator at Wharton. Prior to Wharton, he was a public school teacher in Washington, DC. After graduation, Naveed plans to move to San Francisco and work in both the private and public sectors over the course of his career. In his spare time, he enjoys reading biographies, hosting house parties, and exploring cities by foot.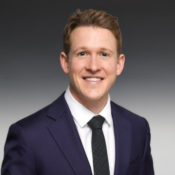 Stu Barnes-Israel, Partner
Wharton MBA, 2018
more
Stu is a second-year MBA student at Wharton.  Prior to Wharton, Stu served for seven years in the United States Army including a tour in both Afghanistan and Germany.  Most recently, Stu spent his summer in management consulting and plans to move home to the Midwest upon graduation.  Stu completed his undergraduate studies at Butler University in Indianapolis.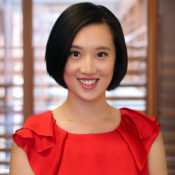 Christina Cheung, Partner and Spring Intensive Chair
Penn Law JD/ Wharton MBA, 2019
more
13 schools, 5 countries across 3 continents later, Christina Cheung is now a JD/MBA student at Wharton and Penn Law. She serves as an inaugural partner of the Elected Leadership Incubator and chairs the Spring Intensive. In the past, Christina worked in TV presenting and project management at a broadcasting group. She graduated valedictorian from Columbia University as part of the Dual BA Program between Columbia University and Sciences Po Paris where she received a B.A. in Economics-Statistics and a B.Soc.Sci. in Transatlantic Relations. During her free time, Christina enjoys golfing, acting, filming, spontaneous traveling and exploring the unknown.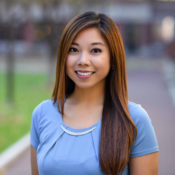 Jean Gabat, Spring Intensive Committee Member
Penn Law JD, 2019
more
Jean is a second-year law student at Penn Law. At Penn Law, she serves as Managing Editor of the University of Pennsylvania Journal of International Law, Executive Editor of Asian Law Review, Marketing Chair of the Asian Pacific American Law Students Association, and pro bono volunteer with the Penn Law Immigrant Rights Project. Prior to law school, Jean worked for the Center for American Women and Politics (CAWP) where she studied the participation of women in federal, state, and local politics and assisted with CAWP's flagship program, Ready to Run®, a national network of non-partisan campaign training programs aimed at electing more women to public office. Extensively involved in local politics in her hometown of Easton, PA, Jean graduated summa cum laude from Rutgers University–New Brunswick with a B.A. in Philosophy and Political Science. She was a summer associate at DLA Piper's Philadelphia office last year and is excited to return this summer.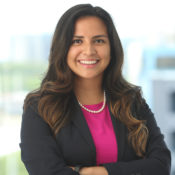 Paola Garcia, Partner and Spring Intensive Committee Member
Wharton MBA, 2018
more
Paola is a second year dual degree student pursuing an MBA from Wharton and an MS Ed from the Graduate School of Education. Prior to the dual degree, she spent three years in government as an operations and finance analyst for the Department of Treasury and the White House. During her time at the White House, she was one of two individuals that managed President Obama's White House budget.  After the government, she transitioned to a career in the private sector as a corporate finance senior analyst at a telecom firm. After Wharton, Paola will be joining Goldman Sachs Investment Management – Private Wealth Division.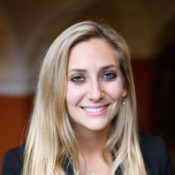 Mikaela Meyer, Spring Intensive Committee Member
Penn Law JD, 2020
more
Mikaela Meyer is from originally from St. Louis, Missouri. She graduated from Regis University in Denver, Colorado in 2017 with degrees in English and Communication. She decided to come to Penn Law because she hopes to become a capital punishment defense attorney and play a role in finding the death penalty unconstitutional. Mikaela has held legal internships in criminal, civil, and juvenile courts and has worked in both the private and public sector. She has spent time in Japan where she implemented a restorative initiative to assist in the rebuilding efforts of the Tohoku Region after the 2011 earthquake and tsunami. In addition to her role with the Elected Leadership Incubator, Mikaela is currently a 1L Representative for the American Constitution Society, a part of Penn Law Women's Association, on mock trial, and participates in the International Refugee Assistance Project and the Criminal Record Expungement Project for pro bono work.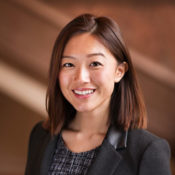 Leah Wong, Partner and Spring Intensive Committee Member
Penn Law JD, 2018