Workshop
Game on: Communication, Leadership, Confidence
Since it was founded by Steve Shenbaum in 1997, 
game on Nation

 has become one of the most respected firms in communication, leadership, resiliency, and teambuilding training. game on is nationally recognized for working with some of the most demanding and high-profile corporations, leagues, and teams, creating unparalleled commitment and buy-in, with results that last.

The world's most elite athletes and executives understand the vital role of communication in building a strong team culture. They also know that keeping a high-performing audience engaged and bought-in takes more than the typical PowerPoint presentations, peer reviews, and motivational posters. Discover the power behind compassionate leadership and authentic connection in this dynamic, interactive workshop.

game on's MILE™ training framework harnesses the power of Game Dynamics (including Mystery, Incentive, Laughter, and Empowerment) to help leaders make a positive impression on others while still being themselves and playing within their game. Delivered through a series of engaging and highly collaborative, game-based exercises, the outcomes from this workshop include increased self-awareness, enhanced communication, and tangible skills to help MBA's build real, lasting relationships.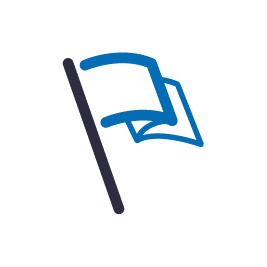 website
learning objectives
Increase self-awareness
Communicate with clarity
Embrace collaboration
Create and maintain a high-performance culture
Facilitated by Steve

Steve is the Founder and President of the nationally acclaimed leadership and communication firm game on Nation, LLC. Over the past 20 years, Steve and his staff have developed a unique game-based curriculum called MILE™, powered by the science of Game Dynamics. He is considered one of the industry's most respected presenters on leadership, team building, communication, and positive culture change.
Some of Steve's recent clients include NASCAR, USO, Hilton, Deloitte, United States Olympic Committee, Pittsburgh Pirates, Dallas Cowboys, and NY Yankees. Steve has also helped prepare Ten #1 overall NFL, NBA, and NHL draft picks and over fifty 1st round NBA, NFL, and NHL draft picks. Steve graduated from Northwestern University with a degree in Theater and Performance Studies.
Date: TBD
Times: 10:00am – 3:00pm
Enrollment: 60 Participants per session
Location: JMHH
Facilitator: Steve Shenbaum
Registered participants will receive all additional details prior to the workshop via email.