Undergraduate Leadership Ventures
How WLV Teaches Leadership:
Leadership Ventures are experiences that facilitate self-discovery, leadership, and character development. Participants are able to step out of their comfort zone, exceed personal limitations, and experience leadership firsthand.  WLV programs provide a set of engaged, hands-on experiences for exploring and mastering the capabilities for effective individual and team leadership in business and beyond. There are three types of Leadership Ventures.
Workshops
One day workshops are targeted towards the development of specific leadership skills and competencies. Workshops are local and at no cost.
Intensives
Intensives range from one-two days and tend to be low-medium in physical intensity. Intensives are within driving distance of Wharton and at no cost.
Expeditions
Expeditions range from 7-10 day overnight trips and tend to be high in physical intensity. Expeditions span the globe and are at a subsidized cost by McNulty Leadership Program. Prices vary dependent on location and activities.
Expeditions are outdoor, experiential-based treks that provide genuine environments of uncertainty and challenge. Their defining characteristics include:
Limited distractions
Immersion event — limited opportunities to quit or exit
Critical decision-making — the outcome is dependent on the decisions of the leader of the day and the team
Authentic uncertainty —path/process to goal or outcome is not guaranteed, risk of failure is inherent
Opportunities of stress — from ambiguity, risk of failure, conflict, and unfamiliar roles and responsibilities
Expedition and Goal-oriented with many opportunities for reflection
If you are currently registered for an Expedition, please review and complete all necessary steps on the checklist.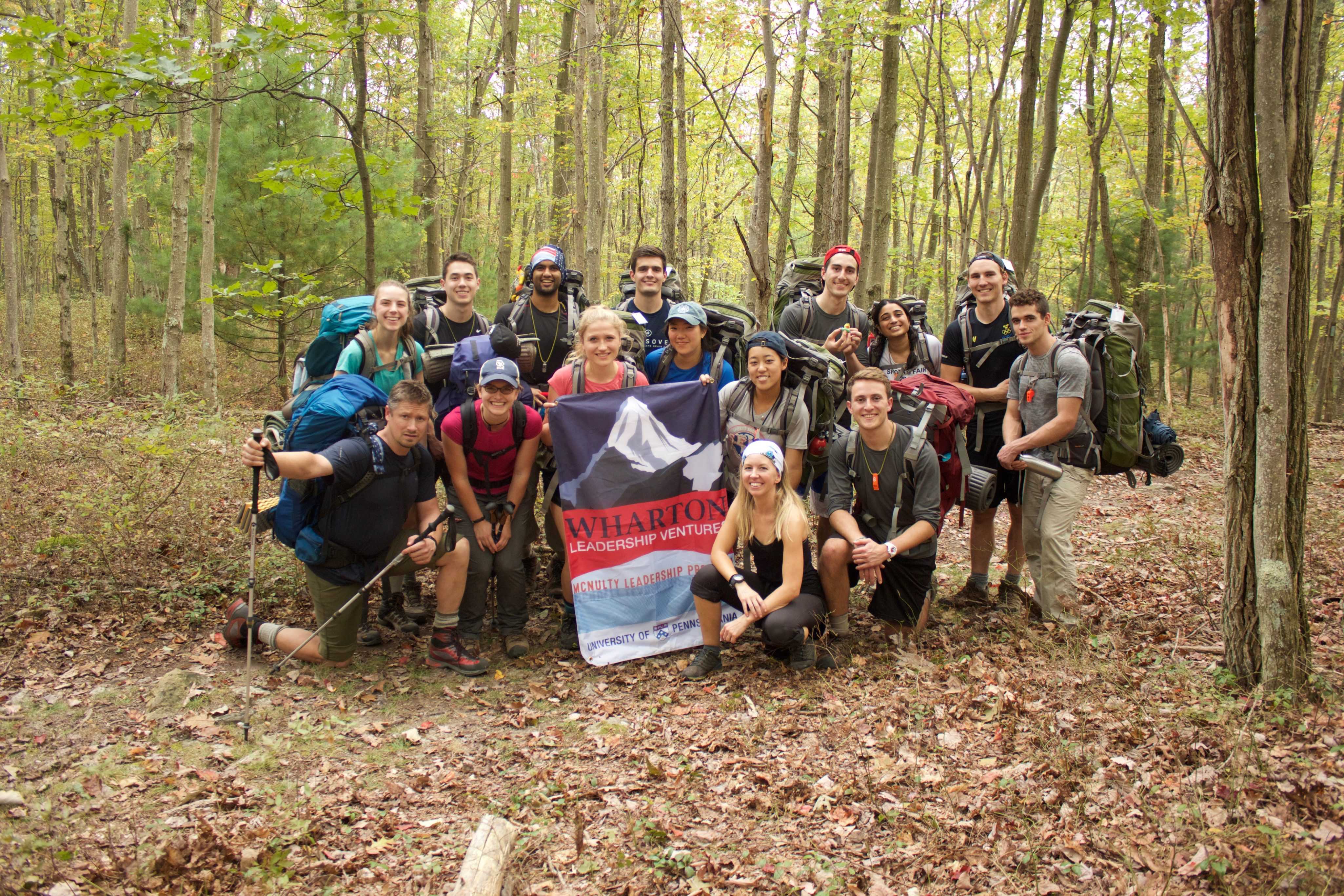 Undergraduate Venture Fellows
Venture Fellows are a group of committed students who coordinate and help facilitate the learning opportunities on each venture.  This unique and talented group of students meet weekly throughout the year, participate in annual leadership trainings and have dedicated themselves to being service focused students.  Applications to become a Venture Fellow are accepted in the spring semester.
For questions, please contact us here.