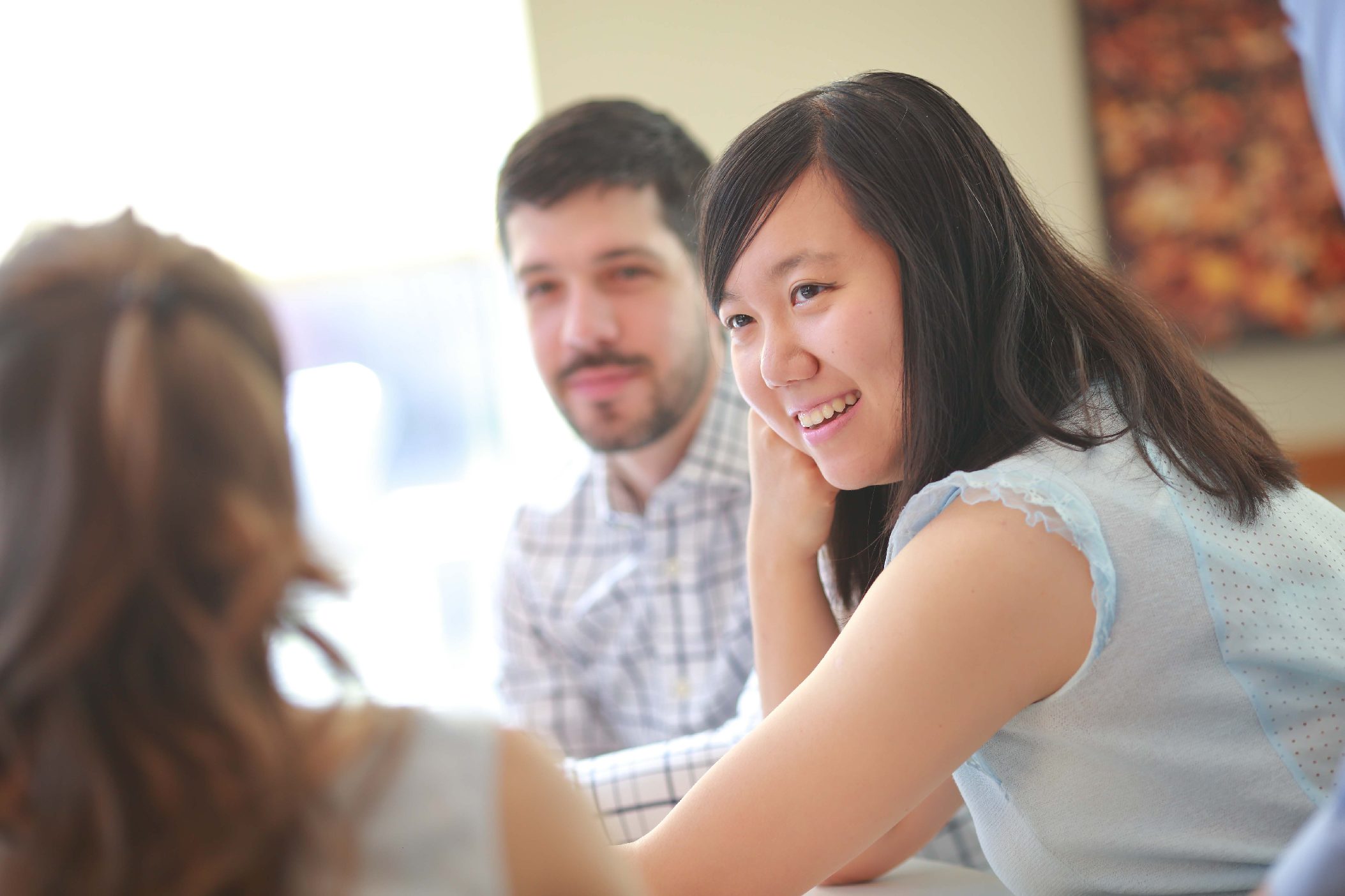 P3: Purpose, Passion and Principles
A unique collaboration among Wharton students,
McNulty Leadership Program staff, and Professor G. Richard Shell
P3 is a four to five week program designed to provide a structured way for students to gain a deeper understanding of their own definitions of success and happiness and how these relate to their professional and personal goals. Students begin by reading Designing Your Life, and throughout the course of their curriculum, will review TedTalks, podcasts, new readings relevant to the theme of the week. The sessions are led by Wharton undergraduates, who serve as P3 facilitators.
How did P3 Start?
P3: Purpose, Passion, and Principles is a program that started in 2013 by a group of MBA students, who recognized the need for space to discuss what they see as meaningful in their life and how they defined success in thinking about the future. P3 for undergraduates is based on the success from the MBA program. A pilot for undergraduates was conducted during the Spring 2021 semester.
Learn more about how P3 started in Wharton Stories.
What is the time commitment?
Participants can expect to spend only one additional hour per week for reading and completing prework. P3 sessions are conducted over four to five meetings throughout the semester. The sessions ran about 90 minutes to two hours per meeting. Facilitators can expect to spend only one additional hour per week to prepare for the conversations.
What do you discuss in the P3 groups?
A P3 Facilitator will guide students through a curriculum that will include both structured group discussion and exercises. The work of P3 will be broken into topics for discussion that may include but are not limited to: acknowledging their values, defining success, capabilities and confidence, and creating commitments to help them reach their goals. Students may address the following types of questions along the way:
How will I lead a meaningful life?
How do I define success during my time in school?
What are my strengths and what do I want to work on while in school?
What does it take for me to be the person I want to be?
What steps can I take to achieve the most out of the next three years?
How many members in a group?
P3 groups typically consist of 5-6 participants and one facilitator. The groups will facilitated by an upperclassman.
P3 is a commitment to yourself and to your group. In addition to the time commitment of P3, applicants should be prepared to enter P3 with:
Full commitment to attend each session
A willingness to share and be vulnerable – a sincere effort to engage with your peers
Openness to listen to others attentively and without judgement
Inquiry over advocacy
ENROLLMENT
The P3 application opens early in the semester. The fall semester is open to sophomores, juniors and seniors. The spring semester is also open to freshmen.
CONFIRMATION
The number of participants the program can accommodate depends on the number of facilitators. If every applicant cannot be admitted, applicants will be informed of whether they are accepted, waitlisted, or declined.
Accepted participants are sorted into groups based on the availability indicated in their applications. If a participant can no longer meet at that day and time for all sessions, then they are waitlisted until another spot becomes available. If a participant feels that they can no longer commit to P3, then they are dropped from the program and their spot is given to a waitlisted applicant.
PARTICIPATION IN THE PROGRAM
Once participants are sorted into groups, their facilitators will reach out to them to introduce themselves and provide more information about where their first P3 session will be held.
Facilitators are the backbone of the P3 program, and they provide structure and guidance for participants through all group sessions. As a facilitator you will lead the group through the discussion. In this role, you have the ability to be active in the conversation and participate in the activities as a member of the group. Your participation in the activities will serve as a model for helping the other members open up in conversation.
RESPONSIBILITIES
Cultivate an enriching learning experience for participants
Set group norms and expectations
Coordinate and communicate logistics around group sessions
Monitor the flow of the session and encourage balanced engagement
Prepare for each weekly session
Participate in at least one training session prior to the start of the program
To be a strong facilitator, you will often be the first to share in a conversation. This is because you are modeling the type of stories to share, topics to cover, and the goal of the session. Set the tone of the group through setting norms. You are NOT a therapist, someone who gives answers to questions, or someone who is there to be "boss" of the group
ENROLLMENT
The P3 Facilitator  application opens early in the semester. Priority is given to those students who have participated in P3.