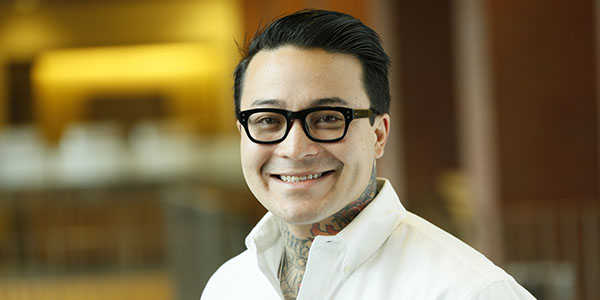 Hometown: Toms River, NJ
Education: Temple University, B.S.
Before Penn:  Founded an exercise-based non-profit, developed an iOS app that connects animal lovers with shelter pets using geo-tagging, and spent most of the 2000's fronting a heavy metal band and touring the world with my friends.
After Penn:  Interested in furthering my education with a MBA, growing my non-profit, and exploring the intersection of technology, mobile and web applications, and social impact.
Leadership Program Involvement
Lipman Family Prize Fellow
My Leadership Experience
The Lipman Fellowship has been among the most rewarding and enriching growth experiences I've had so far at grad school. I've made friends that will last a lifetime, and learned tangible and intangible skills that will no doubt prove invaluable down the road. Thanks to Wharton Leadership for giving me a shot!
Extracurricular Activities/Clubs: UPenn Enactus, Lipman Fellow, Wharton Wharthogs Men's Rugby, SP2 Student Government Vice Chair of Finance, Penn Social Impact Leaders Founding Co-President