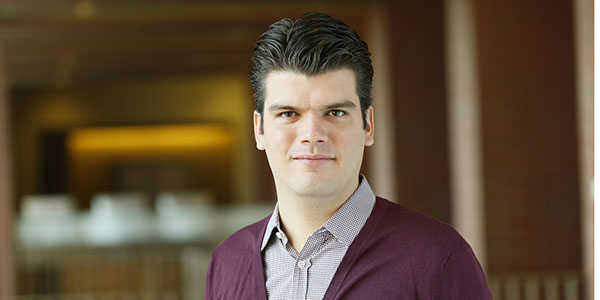 Hometown: Monterrey, Mexico
Education: INS TEC Y Estudio de Monterrey, BS
Before Wharton: Sigma Alimentos Corporativo
After Wharton: Sigma Alimentos; Monterrey, Mexico
Leadership Program Involvement
Non-Profit Board Fellow, Quantico Leadership Intensive
My Leadership Experience
The Nonprofit Board Fellow Program not only allowed me to observe how nonprofit organizations operate firsthand, but it also allowed me to boost my leadership skills by enabling me to network, influence my team, and negotiate. My involvement with the NBFP has broadened my perspective, made me a more well-rounded person, and equipped me to generate the social impact I want when I return to Mexico.
Extracurricular Activities/Clubs: Marketing, General Management, WHALASA, Food, Cocktail, Soccer and Boxing Clubs
Internships/Career Treks: Summer Internship: Integration and Synergies Office at Campofrio Food Group; Madrid, Spain.