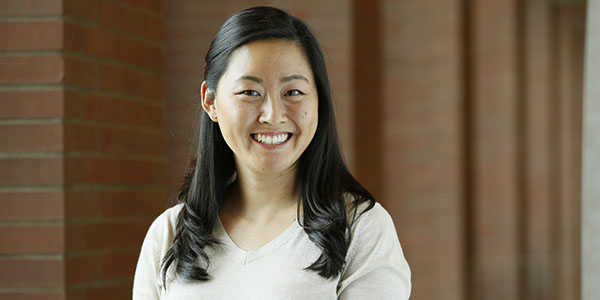 Hometown: Glendale, CA
Education: Massachusetts Institute of Technology, BS Brain and Cognitive Sciences
Before Wharton: Monitor Group
After Wharton:  I'll be joining the Clinical Transformation team full-time at Cedars-Sinai Health System in Los Angeles.
Leadership Program Involvement
Non-Profit Board Fellow, FDNY Leadership Venture, Executive Coaching and Feedback Program
My Leadership Experience
Serving as a nonprofit board fellow (BF) has been a real highlight of my experience at Wharton. It's been incredibly rewarding to serve my local community, while learning about different management and board governance styles from leaders across my nonprofit organization. The common bond that my fellow BFs and I share over service and leadership has really brought us together to form an exceptionally talented and thoughtful community of lifelong friends and supporters through this experience.
Extracurricular Activities/Clubs: Healthcare Management Program, Healthcare Club, Healthcare Business Conference, Global Health Volunteer in St. Lucia, Wine Club, Yoga & Wellness Club
Internships/Career Treks: MBA Intern in Clinical Transformation at Cedars-Sinai Health System