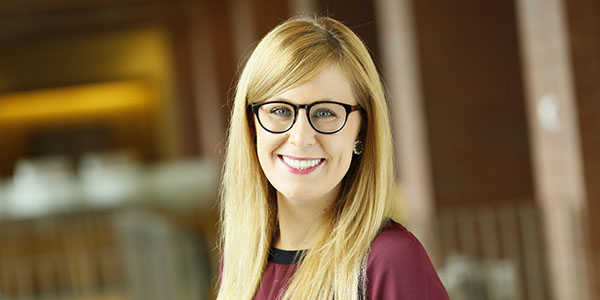 Hometown: Syracuse, NY
Education: University of Richmond, BA and B.S.B.A.
Before Wharton: Spencer Stuart
After Wharton: Interned with Deloitte Consulting in their Human Capital Practice, accepted their full time offer to re-join as a Senior Consultant in NYC after graduation
Leadership Program Involvement
Leadership Fellow, Executive Coaching and Feedback Program, P3 Facilitator, Wharton GUIDE-Mentor, Patagonia Leadership Venture
My Leadership Experience
Through the Leadership Fellows program, I received practical training on facilitation, team dynamics, emotional intelligence, and small group processes. I built skills that made me a more impactful teammate and leader and that were immediately applicable in my summer internship. Serving as an LF and guiding a group of first-year MBAs through part of their own leadership development journey was an invaluable opportunity and my most cherished Wharton experience.
Extracurricular Activities/Clubs: Wharton Wildmen Hockey, Dance Studio, Food and Wine Clubs, Rebuilding Together, WWIB, Consulting Club, Student Admissions Program
Internships/Career Treks:Interned with Deloitte Consulting in their Human Capital Practice