The Women's Leadership Initiatives established the WLI Steering Committee in 2018
It provides an essential link between the Wharton community

Randi Brosterman Hutchens, W'81, WG'88
Principal (Retired) Deloitte Consulting LLP 
More
Randi Brosterman Hutchens is a retired Strategy and Operations Principal (equity owner/ partner) from Deloitte Consulting (active until 2014).  Randi is now an independent consultant, and executive coach focused on leadership development.  She specializes in coaching senior executives, as well as mentoring young professionals. 
Randi spent 26 years in Deloitte Consulting's Financial Services Industry (FSI) practice, working with financial institutions in banking, securities, investment management, insurance, and credit ratings. Her main focus at Deloitte was helping clients to achieve Service Operations Excellence: strategy execution, business process improvement, and technology implementation.
Randi held a number of leadership roles within Deloitte, including leading Deloitte's mid-market Consulting FSI practice, Deloitte Consulting's risk management initiative within the Securities Industry, as well as various leadership roles within Deloitte's Women's Initiative and Deloitte's Parents Community. In her leadership roles, Randi focused on attracting, retaining and developing top talent at Deloitte, and fostering an environment of inclusion that develops skills in networking, mentoring, work/life balance, and leadership development.
Prior to Deloitte, Randi was an Assistant Vice President with Citigroup in the North American Investment Banking Division designing and implementing securities processing systems.
Randi is a member of the board of directors, as well as a member of the executive committee of the board, of BioBridge Global, a San Antonio based nonprofit company that oversees and supports the South Texas Blood & Tissue Center, QualTex Laboratories, GenCure, and The Blood and Tissue Center Foundation.  Randi is a member of the board of directors of Rapamycin Holdings, Inc., a San Antonio based for-profit company that is developing and commercializing a patented oral formulation of the drug Rapamycin for the prevention of cancer progression and recurrence.
Randi is a member of the board of directors of the Forté Foundation, a non-profit consortium of leading companies and top business schools working together to launch women into fulfilling, significant careers through access to business education, opportunities, and a community of successful women.
Randi is a member of the Wharton Leadership Advisory Board, which provides support and advice to the Wharton School's McNulty Leadership Program.
Randi spent 10 years as a member of the community board of the United Way of Northern Westchester, and was president of that organization for two years. Randi also served on the United Way of Westchester and Putnam de Tocqueville Steering Committee.
Randi has been a long-time member of the Financial Women's Association, and is a mentor to women professionals engaged in the FWA's Pacesetters leadership program.  Randi has joined the Million Women Mentors, an organization focused on mentoring women and girls to pursue careers in the STEM professions.
Randi holds an MBA in Finance/Marketing and a BS in Economics, both from The Wharton School, University of Pennsylvania. Randi is married and has 2 children who are currently in college.

Monica McGrath, PhD
Former Vice Dean, Aresty Institute of Executive Education; Former Adjunct Assistant Professor of Management, The Wharton School
More
Monica McGrath is the former vice dean of Wharton's Aresty Institute of Executive Education and an adjunct professor. She is a member of the Penn Forum of Faculty Women a community of women scholars, executives, and practitioners at the University of Pennsylvania dedicated to building and advocating for women throughout the Penn and Philadelphia Community.
In her tenure at Wharton, Monica led the design and delivery of the Goldman Sachs 10,000 Women Initiative, the annual Wharton Women's Alumnae Workshop, and co-created the Wharton MBA Leadership Fellows Program. Monica has taught throughout the School in leadership courses and extracurricular programs since 1999. Currently, at Wharton Executive Education, she leads program integration of High Potential Leaders: Accelerating Your Impact.
In addition to her work at Wharton, Monica is a leadership development consultant and executive coach. In this work she has been a trusted advisor for many senior leaders both in Fortune 500 corporations and not for profit organizations. She has considerable experience designing and implementing practical and effective leadership development initiatives for high potential teams.
Monica McGrath holds a MEd in adult learning and PhD in education from Temple University with an emphasis in organizational psychology. Monica has served on the founding board of the Forté Foundation, a consortium of corporations and universities dedicated to increasing the educational opportunities for women MBAs. She was a board member for Philadelphia Outward Bound and currently serving as a mentor for the Women of Tomorrow program and working with high school girls in Philadelphia's underserved communities.
Monica is an active dragon boat team member, an enthusiastic hiker, a deeply unsatisfied Phillies fan and a proud mother and grandmother.

Anne McNulty, WG'79
Co-Founder & Managing Partner of JBK Partners
More
Anne Welsh McNulty (WG'79) is the co-founder and managing partner of JBK Partners, with businesses including investment management and a private philanthropic foundation which is focused on leadership development and social change. Before starting JBK Partners, she was a Managing Director of Goldman Sachs and a senior executive of the Goldman Sachs Hedge Fund Strategies Group. Before starting JBK Partners, she was a Managing Director of Goldman Sachs and a senior executive of the Goldman Sachs Hedge Fund Strategies Group.
Under her leadership, the McNulty Foundation has established several initiatives that support individuals who strive to make a difference in the world in reaching their greatest potential. The McNulty Prize was set up in memory of her husband John to recognize the extraordinary success of young global leaders solving some of the world's most intractable societal and environmental challenges. The McNulty Scholars programs at St. Joseph's University and Hunter College propel young women towards leadership roles in fields related to math and science. Anne has also spurred the creation of an Institute for Women's Leadership at Villanova University that will be launching in 2017.
In addition, she is a current member of the Board of Overseers at the Wharton School, a member of the Wharton Leadership Advisory Board, and a past member of the Undergraduate Executive Board. In addition to her leadership engagements at Wharton, Anne serves as a trustee of the Aspen Institute and the Naples Children & Education Foundation. She is a member of the Advisory Council for Harvard Kennedy School's Mossavar-Rahmani Center for Business & Government, and a member of the Board of Directors for the Child Mind Institute in New York, and the National Museum of American Jewish History in Philadelphia.  She is a former Trustee at Villanova University, where she was valedictorian of her class.
Anne earned her MBA in Finance & Insurance from the Wharton School at the University of Pennsylvania after graduating from Villanova. She maintains strong connections with her alma maters and continues to serve as a role model to aspiring women leaders. Anne resides in Manhattan with her and John's three children; Johnny, Brynne, and Kevin, all proud graduates of the University of Pennsylvania.

Nancy Rothbard, PhD
David Pottruck Professor; Professor of Management; Chairperson, Management Department
More
Nancy Rothbard is an award-winning expert in work motivation, teamwork, work-life balance, and leadership. Professor Rothbard was previously on the faculty of the Kellogg Graduate School of Management, Northwestern University, and holds degrees from Brown University and the University of Michigan. She has published her research in top academic research journals in her field and her work has been discussed in the general media in outlets such as The Wall Street Journal, ABC News, Business Week, CNN, Forbes, National Public Radio, US News & World Report, and The Washington Post.
Professor Rothbard has helped some of the world's premier companies change their approaches to teamwork, leadership, and work motivation. Among other projects, she has worked with a Fortune 100 company to understand the factors that improve call center performance and customer service, a leading hotel chain to transform sales and hiring, and financial service organizations to optimize their leadership and approach to sales.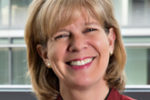 Elizabeth Vale
Senior Fellow; Former Executive Director, White House Business Council
More
Elizabeth Vale is currently a Senior Managing Director at Promontory Interfinancial Group working with corporate clients. Previously, she served as a Senior Advisor and the Business Liaison for Elizabeth Warren's Senate campaign. She was responsible for strategizing, designing, and executing the campaign's engagement with the business community throughout Massachusetts and nationally.
Previously, Elizabeth served as the Director of the Division of External Affairs at the Consumer Financial Protection Bureau (CFPB), where she had primary responsibility for the Bureau's engagement with Capitol Hill; the media; consumer groups; local, state, and international governments; and the business community. Prior to being named Director of External Affairs, Elizabeth was a Senior Policy Advisor to Elizabeth Warren on the CFPB's Implementation Team. In this capacity, she served as the liaison to community banks, credit unions, and small businesses.
Elizabeth served previously as the White House Business Liaison and Executive Director of the White House Business Council. She coordinated a consistent White House message to and from the business community across 12 federal agencies.
Prior to her career in public service, Elizabeth was a Managing Director at Morgan Stanley. She has 22 years of investment experience. Before joining Morgan Stanley, she was a Vice President and portfolio manager at Philadelphia National Bank, now part of Wells Fargo. Earlier in her career, Elizabeth was a Legislative Assistant in economic policy for Senator John Heinz, supporting his work on the Senate Banking and Finance Committees.
Elizabeth received an A.B. cum laude in government from Harvard University and studied at the London School of Economics. She holds the Chartered Financial Analyst (CFA) designation.

Ilene Wasserman
Wharton Executive Education; Senior Fellow, President, ICW Consulting Group
More
Ilene Wasserman has over 30 years of experience in Organizational Consulting, Strategic Planning, Change Management, Leadership Development, and Executive Coaching. As founder and president of ICW Consulting Group, Ilene helps leaders and teams throughout organizations leverage multiple dimensions of domestic and global diversity by enhancing communication and collaboration. Ilene has served as an executive coach with senior executives and boards of directors of Fortune 100 companies, socially responsible businesses, health care institutions, and institutions of higher education. In addition to consulting and coaching, Ilene has taught courses in leadership, organizational consulting, leading diversity, organizational communication, emotional intelligence and cultural competence, and group dynamics at the graduate level. She is a member of the Board of Governors of the Center for Creative Leadership, and a Fellow of both the Taos Institute and The Lewin Center. She also serves on the Boards of the CMM Institute and the Public Dialogue Consortium, and is a Member of NTL.