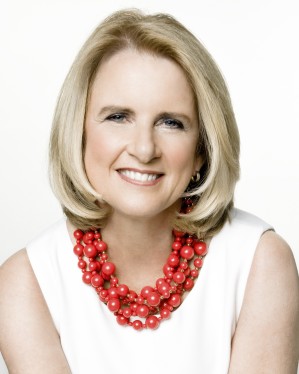 Anne Welsh McNulty (WG'79) is the co-founder and managing partner of JBK Partners, with businesses including investment management and a private philanthropic foundation which is focused on leadership development and social change. Before starting JBK Partners, she was a Managing Director of Goldman Sachs and a senior executive of the Goldman Sachs Hedge Fund Strategies Group.
Anne has deep ties to Philadelphia, the city where she was born, became Valedictorian at Villanova, obtained her MBA at Wharton, and began a partnership of 37 years with her late husband John. She is the mother of three, all proud graduates of the University of Pennsylvania. Anne has a sustained passion for lifelong learning, and over the past decade, has greatly expanded the mission she began with John to enable young people to grow as high-impact leaders.
Under her leadership, the McNulty Foundation has established several initiatives that support individuals who strive to make a difference in the world in reaching their greatest potential. The McNulty Prize was set up in memory of her husband John to recognize the extraordinary success of young global leaders solving some of the world's most intractable societal and environmental challenges. The McNulty Scholars programs at St. Joseph's University and Hunter College propel young women towards leadership roles in fields related to math and science. Anne has also spurred the creation of an Institute for Women's Leadership at Villanova University that will be launching in 2017.
As a woman who has broken barriers herself in becoming a leader in her field, Anne is an enthusiastic advocate for women's leadership, and actively supports initiatives that increase the representation of women in leadership positions, and build conscious and inclusive environments that enable women to flourish.
In addition, she is a current member of the Board of Overseers at the Wharton School, a member of the Wharton Leadership Advisory Board, and a past member of the Undergraduate Executive Board. In addition to her leadership engagements at Wharton, Anne serves as a trustee of the Aspen Institute and the Naples Children & Education Foundation. She is a member of the Advisory Council for Harvard Kennedy School's Mossavar-Rahmani Center for Business & Government, and a member of the Board of Directors for the Child Mind Institute in New York, and the National Museum of American Jewish History in Philadelphia.  She is a former Trustee at Villanova University, where she was valedictorian of her class.
Anne earned her MBA in Finance & Insurance from the Wharton School at the University of Pennsylvania after graduating from Villanova. She maintains strong connections with her alma maters, and continues to serve as a role model to aspiring women leaders.
Anne resides in Manhattan with her and John's three children; Johnny, Brynne, and Kevin, all proud graduates of the University of Pennsylvania.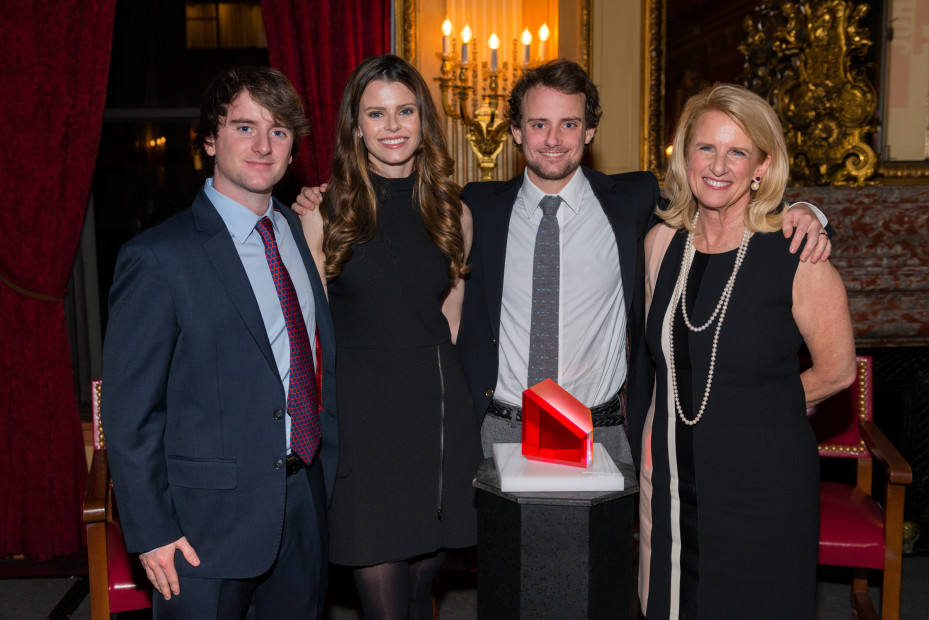 The John P. McNulty Prize celebrates the boldness and impact of individuals who are using their exceptional leadership abilities, entrepreneurial spirit and private sector talents to address the world's toughest challenges.
The John P. McNulty Prize seeks to inspire individuals from around the world to make a real difference in their communities by recognizing the very best in high-impact leadership.
Launched in 2017, the Anne Welsh McNulty Institute at Villanova University in Philadelphia will serve Villanova students and the broader community in fostering women's advancement through education, advocacy, community-building, and the collaborative creation of new knowledge.