Michael Useem
William and Jacalyn Egan Professor of Management,
Director, Center for Leadership and Change Management

More
Michael Useem is Professor of Management and Director of the Center for Leadership and Change Management and Faculty Director of the McNulty Leadership Program at the Wharton School, University of Pennsylvania.  His university teaching includes MBA and executive-MBA courses on management and leadership, and he offers programs on leadership and governance for managers in the United States, Asia, Europe, and Latin America.  He works on leadership development with many companies and organizations in the private, public and non-profit sectors.  He is the author of The Leader's Checklist, The Leadership Moment, Executive Defense, Investor Capitalism, Leading Up, and The Go Point.  He is also co-author and co-editor of Learning from Catastrophes; co-author of The India Way, Leadership Dispatches, Boards That Lead, and The Strategic Leader's Roadmap; and co-author of Fortune Makers: The Leaders Creating China's Great Global Companies (2017), Go Long: Why Long-Term Thinking Is Your Best Short-Term Strategy (2018), and Mastering Catastrophic Risk: How Companies Are Coping with Disruption (2018). Mike is co-anchor for a weekly program "Leadership in Action" on SiriusXM Radio Channel 132, Business Radio Powered by the Wharton School, and he can be reached at useem@wharton.upenn.edu.
More
Jeff is the Executive Director of the Wharton Leadership Program and a Lecturer at The Wharton School and the School of Social Policy and Practice at the University of Pennsylvania.
As Executive Director, Jeff is responsible for the portfolio of curricular and co-curricular leadership development programs available to Wharton Undergraduates and fulltime and executive MBA students, and for directing the School's efforts to create the Wharton Global Leadership Institute.   He teaches an interdisciplinary graduate level course at the University of Pennsylvania, Leadership and Social Change; supervises multiple Field Application Projects; and delivers a variety of workshops, seminars, and conferences for students, managers, and executives.  Jeff also chairs the Steering Committee for the Lipman Family Prize, an annual $125,000 social sector award launched in 2011.
In addition, Jeff designs and delivers leadership workshops and courses for executive clients through Wharton Executive Education.  As a Learning Director, Jeff leads two weeklong executive courses, Creating and Leading High Performing Teams and The Leadership Edge:  Strategies for New Leaders.  He also worked with a variety of corporate, nonprofit, and governmental clients, including Alcoa, AXA, the City of Philadelphia, Deloitte, FINRA, iDE, Komaza, Merrill Lynch, the Mt. Rainier Institute, the National Outdoor Leadership School, Novartis, Novo Nordisk, the Philadelphia Eagles Youth Partnership, Toyota, the United Nations, and Vanguard.
Jeff is an honors graduate of The Wharton School, University of Pennsylvania (MBA) and Penn State University (B.A., B.S.), and is currently a doctoral student studying educational leadership.  Prior to his current career as a scholar and practitioner, Jeff held a variety of financial roles at AT&T and its cable unit, AT&T Broadband, concluding his career as a product CFO and the Executive Director of Financial Planning and Analysis.  Throughout his life, Jeff has grown his appreciation for authentic, creative leadership supported by thoughtful analysis and a willingness to learn through action and reflection.
He serves as a board member for the Philadelphia chapter of Summer Search, a Strategic Advisor to the Global Partnerships Forum, and a member of the Leadership Development Committee for the Pig Iron Theatre Company. He also serves as co-host for Leadership In Action on SiriusXM radio channel 111, "Business Powered by Wharton." Jeff is married to Heidi, with whom he has two kind and rambunctious children, Samantha and Jakob.  He loves the outdoors, live music, his family and friends, and a bunch of other stuff (notably his dog, Rocket, and his cat, Rosie).

Anne M. Greenhalgh
Deputy Director, McNulty Leadership Program
Adjunct Professor of Management
More
Anne M. Greenhalgh is Deputy Director of the Wharton Leadership Program and Adjunct Professor of Management. She is chiefly responsible for the design and delivery of the School's foundation leadership course for undergraduates, Management 100: Leadership and Communication in Groups. Anne also co-instructs Wharton 101, the new gateway course for freshman.
Anne Greenhalgh is an award-winning teacher. She was voted the Best Lecturer in the Social Sciences by the entire student body at the University of Pennsylvania in 2005. She has also won the William G. Whitney Teaching Award for Associated Faculty on so many occasions that a former Vice Dean of the Undergraduate Division once remarked that the only time she does not win is when she is not eligible.
In addition to fulfilling her administrative and teaching responsibilities, Anne has served as an advisor and consultant to a number of academic institutions and corporations, including the School District of Philadelphia, Haverford and Bryn Mawr Colleges, Merrill Lynch, Marsh USA Inc, and Banc of America. She also serves as co-host for Leadership In Action on SiriusXM radio channel 111, "Business Powered by Wharton." As a Visiting Professor at City University, London, she was a member of the Vice Chancellor's senior management team and laid the foundation for the University's learning and teaching strategy.
Anne's research projects reflect her dedication to leadership and management education. Case Method Teaching as Science and Art: A Metaphoric Approach and Curricular Application appeared in the April 2007 edition of the Journal of Management Education. Visualizing the Leadership Story our Students Tell appeared in the Wharton Leadership Digest (January – February, 2010), Volume 14, Numbers 3-4. Her most recent publication, co-authored with her colleague Christopher I. Maxwell, is entitled "Images of Leadership: A New Exercise to Teach Leadership from a Social Constructionist Perspective" and was published in the Organization Management Journal (2011) 8, 106–110.

Wilma Alomar-Arroyo
Office Manager
More
Wilma coordinates finance and operations for the McNulty Leadership Program office. Before joining Wharton, Wilma worked at the University of Pennsylvania as a temporary employee and Delaware Investments (nka Lincoln Financial Group), where she managed a team of seven retirement administrators, helped with marketing retirement products, involved with the annual tax reporting for retirement products, and handled ERISA and legal transactions for several retirement vehicles. She also served as a Spanish Translator for The Philadelphia Family Court (summer of 2006) where she prepared victims for their court hearings, volunteered at the Philadelphia VIP as paralegal and translator, and with the Philadelphia Bar Association translating for attorneys immigration clients.
Born in Salinas, Puerto Rico, and raised in Philadelphia, attended Pierce College for higher education receiving her Bachelor's degree in Paralegal Studies. She completed her Masters of Science in Legal Studies in the year 2016.

Kelly Busch
Events Manager
More
Kelly  is the Events Manager for the McNulty Leadership Program and is responsible for the planning and management of the Authors@Wharton speaker series. She also provides oversight for all conferences and other high- profile events sponsored by the Program, Prize, and Center.
Prior to joining MLP, Kelly worked for Wharton Operations as the Special Events Manager responsible for scheduling all Special Events that occurred in the five buildings that comprise the Wharton Complex. Kelly has over ten years of experience working in the hospitality industry. Her experience has included work at Mid-Atlantic Events Magazine, Normandy Farm Hotel and Conference Center, The Kimpton Hotel Group, and Peachtree and Ward Catering.
Kelly has a BA in Communication Studies with an emphasis in Public Relations from Clemson University. During her undergraduate studies, Kelly also participated in a Semester at Sea, where she was immersed in the culture of twelve different countries. She is currently a candidate for the Master of Organizational Dynamics at the University of Pennsylvania.

Erica R. Castillo
Business Administrator
More
Erica joined Wharton's McNulty Leadership Program this past July. Beforehand, she spent three years as a financial coordinator in Penn's School of Arts and Sciences. Previously, Erica worked in the private sector as an analyst with JPMorgan. She attended Temple University, where she graduated with honors with a Bachelor of Arts degree in psychology. Erica currently resides in West Philadelphia with her husband, Mark, and her pets – Paris, Pablo, and Riley. She enjoys traveling, music, cooking, and reality TV.

Tia Dorsey
Financial Coordinator, Central Operations
More
Tia joined the Leadership Program team in September 2010 as Coordinator for Wharton Leadership Ventures.  Tia manages financials, web development, and logistics within the Ventures program and works closely with Venture Fellows and coordinators at the MBA level.  Prior to coming to Wharton, Tia spent three years as an Academic Coordinator at Drexel University's College of Medicine, Biomedical Graduate Studies and also served as an Administrative Assistant at Girard College, a private boarding school in Philadelphia for academically capable students grades 1 through 12.
Earlier in her career, Tia served as the front line at Wharton's MBA Program Office for four years, greeting and supporting Wharton's graduate population and providing a friendly face for new and current students.  Tia is excited to be back at Wharton working with energetic, brilliant MBA students.  Tia is a Philadelphia native and a dedicated Eagles fan, who loves spending time with her family and friends.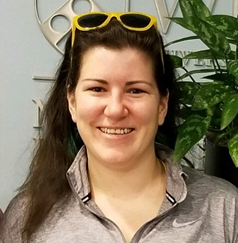 Christine Fisher
Program Manager, Ventures
More
Christine serves as Program Manager for the Ventures team, responsible for the core operations and many details that go into all of our intensives, expeditions, and fellowships. Prior to joining the McNulty Leadership Program, she managed the On-Campus Recruiting Suite on behalf of MBA Career Management. She comes to Wharton following a career in the craft beer and hospitality industries.
A proud Philadelphia native and Penn C'05 grad, Christine lives in Fishtown with her dog, Hawkeye. She frequently travels to New Orleans, loves to read non-fiction, and can usually be seen running on the SRT training for an upcoming race.

Kate FitzGerald
Director, Marketing and Communications
More
Kate FitzGerald is a Director of Marketing & Communications for the McNulty Leadership Program and has been with Wharton since 2007. Kate is responsible for all marketing and communications activities across the Center,  McNulty Leadership Program, and the Lipman Family Prize. This includes development and implementation of a strategic marketing plan and overall brand identity.  She oversees the ongoing maintenance of multiple media channels, including the Center and Program websites, the McNulty Leadership and Lipman Prize social media presences and the photography and video creation needed to promote the brand and programs..
Kate holds a B.A. in Communications from the University of San Diego and an M.A. in Marketing and Advertising from Emerson College. She is graduating in May of 2020 with a Masters in Science of Organizational Dynamics from the University of Pennsylvania. Kate comes from a 20+ year career in corporate marketing, with a focus on identity branding and messaging. Prior to coming back to her home base of Philadelphia, she spent several years living in Europe and Asia. Kate lives outside of Philadelphia and cherishes her time with her two children, Erin and Brendan.  In her "free time", Kate is an avid runner, having completed five marathons and many sprint triathlons.
More
Emily serves as an Associate Director for Wharton's People Lab and women's leadership initiatives. Previously, she was the Manager for the Nonprofit Board Fellows program and civic initiatives within the McNulty Leadership Program. Prior to Wharton, Emily spent over 10 years working at the intersection of sustainable agriculture, public health, and specialty food where she worked in nonprofit, small business and government settings. In her quest to understand and improve our food system, Emily farmed, bought, sold, imported, and worked on public policy for food and agriculture. She received her BA in Political Science and Spanish from Hamilton College and a MA in Geography and Urban Studies from Temple University. She is an amateur gardener, chef, and cyclist.
Umi Howard
Senior Director
More
Umi joined the Wharton School in 2011 to establish and serve as Director of the Lipman Family Prize, an annual global competition that celebrates leadership and innovation in the social sector with an emphasis on impact and transferability of practices. As of January 2019, Umi has taken a new position as Senior Director of the McNulty Leadership Program. Umi is responsible for developing and executing an external strategy for Wharton's leadership initiatives, in partnership with Wharton Executive Education and Wharton External Affairs.  Key components of the strategy include the stewardship of key donors, development of corporate and foundation partnerships, and the design of executive and public programs in support of the School's revenue-generating and philanthropic goals.  He also leads our portfolio of civic leadership programs, including the Lipman Family Prize, the Lipman Fellows Program, and the Nonprofit Board Fellows Program.
Prior to joining Wharton, Umi spent fifteen years working in the social impact sector in a variety of roles, including running a social enterprise, organizational consulting, curriculum design and instruction, philanthropy and board service. Umi is a graduate of Vassar College and received his Master's from the University of Pennsylvania's Graduate School of Education.

Dan Kaufman
Associate Director, Nonprofit Board Fellows Program
More
Dan is Associate Director for the Nonprofit Board Leadership Program, and is responsible for student programming related to leadership in the local community. He also manages partnerships with more than 60 nonprofit organizations in the Delaware Valley.
Dan came to the Wharton Leadership Program from Congreso de Latinos Unidos, where he managed the growth and development of the agency's institutional partnership with Harcum College. Before Congreso, he taught high school English in Camden, New Jersey through Teach For America. He remains connected to the communities he has worked in, and since 2011 has served on the board of directors of MIMIC, a North Philadelphia nonprofit focused on mentoring and engaging high-risk youth.
He graduated from the Pennsylvania State University with a degree in English, and received a Master's in Nonprofit/NGO Leadership at Penn's School of Social Policy and Practice. He is an avid trail runner, and spends time outside of work running in the Wissahickon with his wife Theresa and their daughter Rosie.

Brian Lojewski
Program Manager,  ECFP
More
Brian Lojewski is the Program Manager for the Executive Coaching and Feedback Program (ECFP). As a coach, Brian appreciates this opportunity to support the development of the students who go through the program.
Prior to joining MLP, Brian was a Program Coordinator in Wharton Executive Education where his portfolio concentrated on custom programming relating to technology, financial and non-profit industries. Brian believes in establishing empathy and trust as crucial foundations to any engagement.
Through his studies, Brian has pursued a holistic understanding of organizations and the employees that represent them. Brian is currently a candidate in the University of Pennsylvania's Master of Science in Organizational Dynamics (MSOD), concentrating in Organizational Consulting and Executive Coaching. Appreciating the power of meaningful inquiry, Brian's current studies are the perfect bridge between his previous Master of Science in Management from the University of Notre Dame and his undergraduate background in psychology from Loyola University Maryland.
More
Gwendolyn McDay is a collaborative leader energized by developing vibrant, self-reflective and high-performing teams. As Associate Director of the William P. Lauder Wharton Leadership Fellows, Gwendolyn engages stakeholders at every level and across silos to operationalize cutting-edge leadership content into experiential learning and service opportunities for Wharton MBA students.
Gwendolyn has over a decade of strategy and operations experience working for multi-national chemical companies as well as a stint with Deloitte's chemicals and industrials practice. She ardently believes environmental sustainability will soon be the driver of innovation in how we build and our world. Career highlights include:
Responsible for the P&L of 4 chemical product lines with $20M in annual sales throughout the USA and Canada, growing margin 22% while hiring a sales and marketing team and optimizing the supply chain for 35 SKUs manufactured across 3 facilities in Europe;
Managed markets ranging from agrochemicals and pharma to cleaning and renewable energy;
Voted winner of the Arkema Arena Award Peoples' Choice award when, after facing negative EBIDTA trajectory at a domestic production site, she facilitated a plant consolidation and resource migration to 2 other business units. Executing to plan in just 90 days, this effort retained jobs, repurposed assets, enabled repatriation of 12M pounds of resin production and saved $6M in stranded costs and greenfield construction;
Supervised staff of 16 in operation of hazardous waste incinerator, wastewater treatment facility, and steam production for an 80-acre chemical plant, ensuring compliance with all state and federal EPA regulations for on- and off-site hazardous waste handling and disposal.
Gwendolyn has developed an economic development strategy for The Cleveland Foundation and sat on multiple non-profit boards. She holds a BS in Environmental Engineering Sciences from Yale University and an MBA from the Wharton School at the University of Pennsylvania, where she loved serving as a Leadership Fellow.

Euria Min
Director, Lipman Family Prize
More
Euria is the Director of the Barry & Marie Lipman Family Prize. She has previously served as Director of Operations for the Robert A. Fox Leadership Program in the School of Arts & Sciences at Penn, helping students identify, develop and apply their unique skills and passion through developmental research or public service fellowship opportunities, both domestically and internationally. She also served as the Director of Operations for the Fels Institute of Government, Penn's Master of Public Administration program.
She graduated summa cum laude from UCLA with a B.A. in Communication Studies and minor in Global Studies, and received her master's in Public Administration from Cal State Long Beach. Euria grew up in Chicago and Los Angeles, and now calls Philadelphia home. She is an active volunteer in the Philadelphia community, serving as judge of elections for her neighborhood polling place, an associate board member for Covenant House PA, and previously working with the district attorney's office juvenile justice diversion program and the American Red Cross disaster action response team. She currently lives in the Old City area with her husband.

Tunisia Meek
Program Manager, Lipman Family Prize
More
Tunisia coordinates logistics and operations for the Lipman Family Prize. Prior to joining Wharton, Tunisia worked at the United Way of Greater Philadelphia and Southern New Jersey, where she provided administrative and operational support for the Education Team in the Impact Department, helped to manage grant applications and reporting.  She also served as a Special Projects Coordinator at The Philadelphia Tribune where she co-managed special events.
Born and raised in West Philadelphia, Tunisia stayed in her hometown for higher education receiving her Bachelor's degree in English from Temple University. She is currently a member of the Steering Committee for the newly launched Philadelphia Black Giving Circle and hopes to continue her professional journey along the philanthropic path.
More
Erica is Associate Director for Wharton Leadership Ventures and manages the Undergraduate Ventures and oversees the training and development of the Undergraduate Venture Fellows. 
Erica joined the McNulty Leadership Program in November 2016 after working 8 years with Outward Bound. She has a vast array of outdoor and leadership experience in her roles as instructor, facilitator and staff trainer.  She is passionate about experiential education and helping students discover themselves in unique environments.
Erica graduated from West Chester University with a B.A. in Psychology and is currently pursuing a masters degree in Organizational Dynamics from the University of Pennsylvania.

Megan O'Malley
Program Manager, Management 610 and Organizational Behavior Conference
More
Prior to joining the Wharton Leadership Program, Megan served as the Director on the Open Enrollment team at The Wharton School's Aresty Institute of Executive Education. Her responsibilities included the design, development, marketing, implementation and evaluation of a portfolio of executive education programs.
Megan graduated from Mount St. Mary's College with a B.S. in Business Marketing.  She grew up in Vineland, NJ and currently lives in the Art Museum area of Philadelphia with her husband, and their twin one-year-old daughters.

Ridhdhi Parmar
Program Manager, Nonprofit Board
Fellows 
More
Ridhdhi serves as a Manager for the Nonprofit Board Fellows program and supports the McNulty Leadership Program's civic initiatives as well as business development. Ridhdhi has an extensive background in the nonprofit sector including direct service within the youth mentorship and nutrition education spaces, as well as volunteer and intern management.
Ridhdhi lives in South Philadelphia with her partner Matt. She is a 2013 graduate of the University of Vermont where she received a B.S. in Nutrition & Food Sciences and Community & International Development. Ridhdhi can often be found traveling throughout the New England region visiting family and friends, experimenting with new recipes, catching up on her favorite shows, and exploring the nooks and crannies of Philadelphia.

Monica Peters
Program Manager, William P. Lauder
Leadership Fellows
More
Monica Peters is Program Manager for the William P. Lauder Leadership Fellows and will take the lead on P3 for spring 2019 going forward. Monica comes to the McNulty Leadership Program with five years' experience in product development and production in the fashion industry. She worked at companies such as L Brands and Tory Burch, supporting the product lifecycle from concept to store by managing samples, product cost, and production calendars. Monica also served as a liaison between international factories and internal teams to execute desired product runs with limited time and budget.
Monica earned her Bachelor's Degree in Fashion Merchandising from Marist College. She previously lived in New York and Columbus, Ohio. She recently moved to Philadelphia and is especially enjoying the city's great museums and volunteering at MANNA.

Jing Ping
Program Manager, Mgmt 610, Leadership DevelopmentWorkshop Series, P3
More
Jing Peng serves as a Program Manager who supports the MGMT 610, Leadership Workshop Development Series for MBA and the P3 (Passion, Purpose, Principles) program. Jing has extensive experience working in the education field, serving her stakeholders with passion for over 10 years.
Prior to coming to MLP, Jing spent five years working at Wharton Executive Education. There, she worked with fortune 500 companies such as Citi Group, Genentech, E-House  (China )and others on customized executive learning experiences and program operations.
Jing received a Masters of Organizational Dynamics in Leading and Managing Change from the University of Pennsylvania, an MBA from Thomas Jefferson University and a BA in English from the Hunan University of Forestry and Technology in China. She is dedicated to be a lifelong learner; she enjoys practicing all sorts of arts in her spare time as well as working out.

Jules Roy
Senior Associate Director, Wharton Leadership Ventures

More
Jules is Senior Associate Director for Wharton Leadership Ventures and is the principal manager of Graduate Ventures and the Venture Fellow Development Program. He facilitates relationships with a variety of partner organizations around the world.
Jules joined the Leadership Program in March of 2015 directly after finishing a 22 year career as an Air Force Pararescue Jumper (PJ). He has served in most conflicts since the mid-90s and has led teams to locate and rescue or recover isolated personnel in highly contentious regions and often in the face of extreme environmental circumstances.
Jules holds a B.S. from the State University of New York with a capstone study in experiential education and a Masters in Organizational Dynamics from The University of Pennsylvania. He is currently pursuing a PhD in Organizational Leadership at The Chicago School.

Jess Segal
Director of Strategic Initiatives
More
Jess develops and leads our strategic planning process and serves as the lead administrator for the Emotions Research initiative led by Sigal Barsade.  Jess is also a core team member of the Advanced Management Program, where she focuses on the pre- and post- program participant experience, and will be the liaison between Executive Education and the Wharton Leadership Program supporting all aspects of the partnership.
Prior to coming to Wharton, Jess served as the Assistant Director of External Relations for the Division of Business Services at Penn. She graduated magna cum laude from Indiana University of Pennsylvania with a B.S. in Marketing and earned her master's in Higher Education Management from Penn's Graduate School of Education in 2008 after a career change from healthcare marketing and consulting.  Jess grew up just outside of Pittsburgh and currently lives in Jenkintown with her husband, Brandon and their daughter, Ella and Molly.
More
Samantha is responsible for the management, planning, and delivery of the Coaching and Feedback Program for MBA, MBA for Executives and Executive audiences. She also manages programing for the MBA for Executive audience.
Prior to joining the McNulty Leadership Program, Samantha served as Associate Director on the Open Enrollment team at The Wharton School's Aresty Institute of Executive Education. Her responsibilities included the design, development, marketing, implementation and evaluation of a portfolio of leadership programs.
Samantha graduated from Susquehanna University with a B.A in Communications emphasizing in Public Relations and a minor in Art History. Samantha lives outside of Philadelphia with her husband Chris, their son, Foster as well as their other "children" Hattie the dog and Jack the cat.

Amanda Zimmerman
Associate Director, Leadership Development
More
Amanda Zimmerman is dedicated to empowering individuals to reach their potential through self-discovery and maximizing their strengths. Coming from a background in leadership development, she believes that everyone can be a successful leader.
Amanda is responsible for creating and delivering the co-curricular experiences and learning programs for the undergraduate audience at Wharton. These programs provide opportunities for students to recognize and develop the skills to enhance their leadership potential. She leads the development and management of the Wharton 101 TA community, a team-based learning opportunity and mentorship role for undergraduate students. In addition, she is responsible for developing relationships with regional organizations and local Penn partners to cultivate case studies for the Wharton 101 student team projects.
Amanda has been developing leaders in higher education for over 13 years. She joined the McNulty Leadership Program in 2014 as the Associate Director for the Leadership Fellows program, where she led the team-based learning opportunity and mentorship program for MBA students. Prior to joining Wharton, Amanda worked at McCombs School of Business at UT Austin, where she ​managed the operations, admissions, and advising for a leading entrepreneurship graduate degree program. She received a Communications degree from Pennsylvania State University and is currently pursuing her Master's in Organizational Dynamics from The University of Pennsylvania. Amanda spends her free time gardening, exploring the outdoors, and spending quality time with her family.