People Lab advances the science of assessment and individual development through data-driven insights.
Designed for students and working professionals at all stages of their careers, People Lab is a digital ecosystem with three interconnected components: a series of unique assessments, a secure digital platform, and a bank of educational resources to fuel each user's independent learning and development.
We aim to be the gold standard for scientifically grounded assessments and development plans. The People Lab will evolve as technology, science, and organizational needs change. It's a platform that will be continuously pushed forward precisely because it resides at the intersection of science and practice.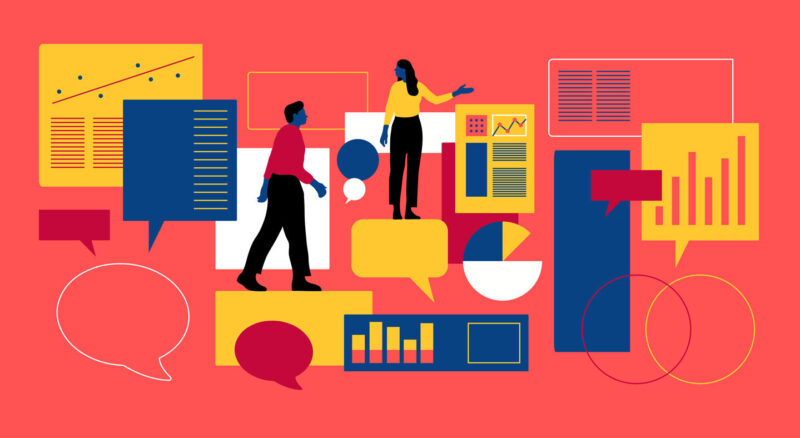 A Series of Unique Assessments
At People Lab, we think character matters and the assessments on the platform embody this. The platform is home to three unique assessments developed by Wharton faculty including the Wharton Character Index, the Wharton Leadership 360, and the Leverage Inventory.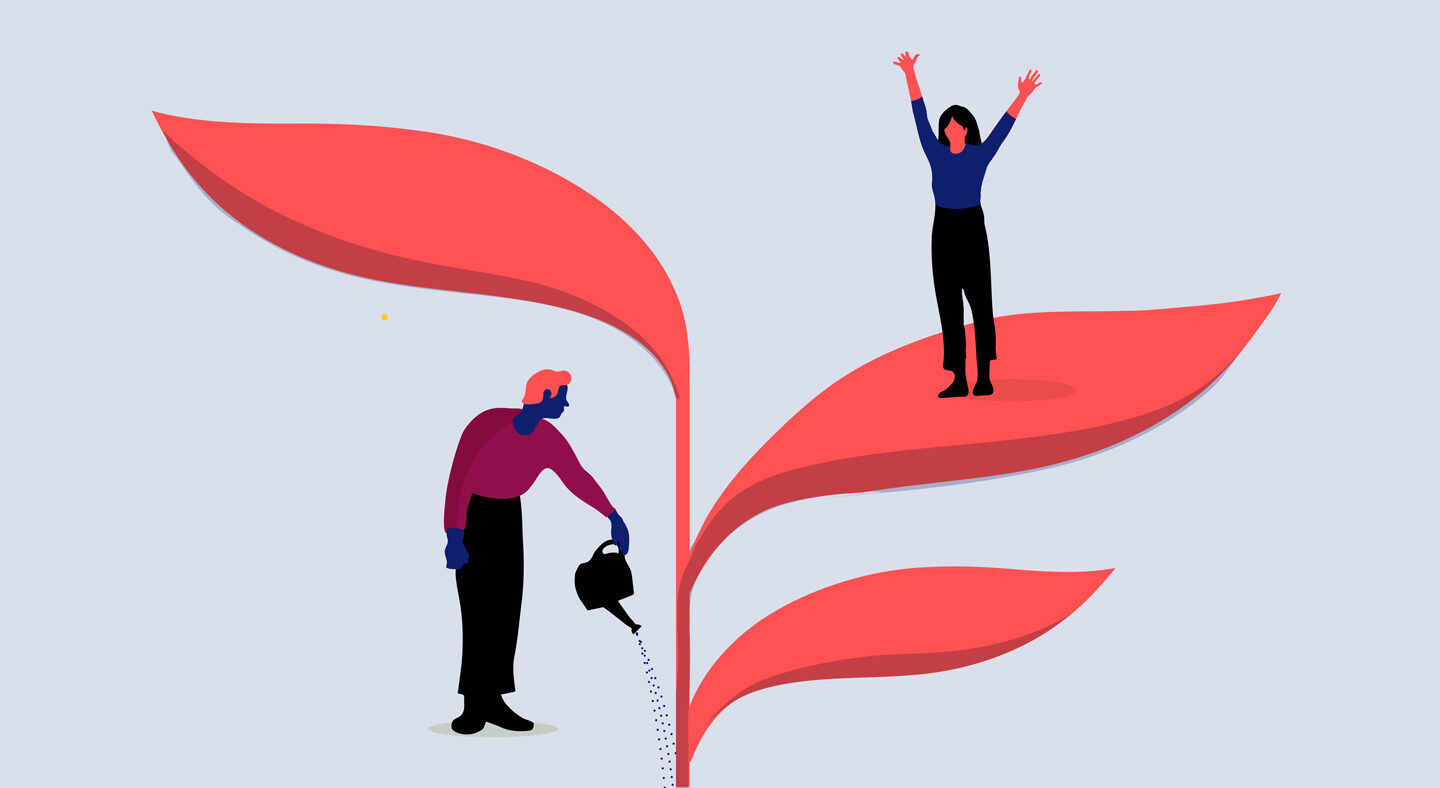 The Wharton Character Index (WCI) includes the individual scales of the character strengths grit, generosity, and coachability. Character strengths generally represent typical patterns in our thoughts, feelings, and actions that play a role in our work and life. The results of the Wharton Character Index – both what they include and how they are presented- are designed to help our learners make sense of those patterns in order to advance their personal and professional goals.
The WCI debuted in 2019 with beta versions of the grit, generosity, and coachability scales developed by Wharton People Analytics faculty co-directors, Professors Angela Duckworth, Adam Grant, and Cade Massey. In its current state, the WCI has eight sub-scales across grit, generosity, and coachability including: passion and perseverance, giving, matching, and taking, as well as motivation to learn from criticism, feedback-seeking, and non-defensiveness. As we continue to collect data from different audiences, we analyze the results and continually consider ways to improve the WCI.
Since its debut in 2019, the WCI has been administered to Wharton MBA students, Wharton Executive MBA students, and Wharton staff.
The Wharton Leadership 360 (WL360) is an assessment tool developed by the McNulty Leadership Program in partnership with Wharton faculty to help students develop their self-awareness and improve their leadership skills to support individual, team, and community success. Data from this assessment is intended to help learners make purposeful and informed choices about the kinds of developmental opportunities to pursue, and the skills that they would benefit from developing further.
The WL360 report combines written feedback on observed behaviors, and numerical ratings of seven essential leadership competencies. These selected competencies are grounded in research from our faculty and are taught in Wharton's foundational management course, MGMT 610. Since its inception in 2012, the WL360 has been used as the cornerstone of the Executive Coaching and Feedback Program (ECFP) and has been used by thousands of full time MBA students, Wharton Executive MBA students, Executive Education participants, and Wharton staff.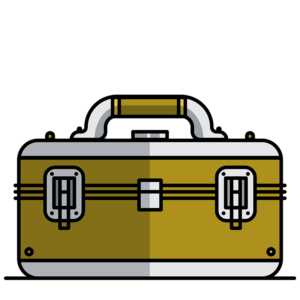 The Leverage Inventory provides a structured way to think about influence and measures how we try to influence the world. Most of us have go-to moves for influencing other people, habits we've developed over a lifetime. These go-to moves typically draw on a limited range of influence tools. The Leverage Inventory, on the other hand, covers a broad set of influence tools, provides a framework for mentally organizing them, and detailed behavior for implementing them. It is built on decades of research in psychology, draws on insights from politics, business, and nonprofits, and is empirically validated.
Thousands of students, including those in the Wharton MBA and Executive MBA programs, and Wharton Executive Education participants, have taken the Leverage Inventory over the past 12 years. It has been taught in a range of courses including Leadership, Power & Politics, Negotiation, Organizational Behavior and Decision-Making. It has been used both as a self assessment and a 360 assessment. In addition to its use at Wharton, it has also been used by educators and learners at Columbia University, New York University, University of California San Diego, University of Texas at Austin, and Yale University. Throughout its application in these settings, the Leverage Inventory has been refined by working with the people applying the tools in a real world setting.
To learn more about Leverage Inventory on the People Lab platform, watch this short video.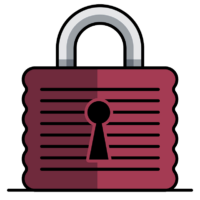 A Secure Digital Platform
The People Lab platform is an online learning tool that delivers individual results to our learners, provides aggregate data to educators, and supports a range of research projects. In the platform's current state, learners access their individual results in a secure password-protected environment. Educators and researchers collaborate with People Lab administrators to leverage the aggregate data generated within the platform to enable useful analysis. The platform adheres to Penn's Privacy and Information Security standards and all data is handled in accordance with Wharton People Analytics' rigorous research methods.
Access the People Lab platform at https://peoplelab.wharton.upenn.edu/authenticate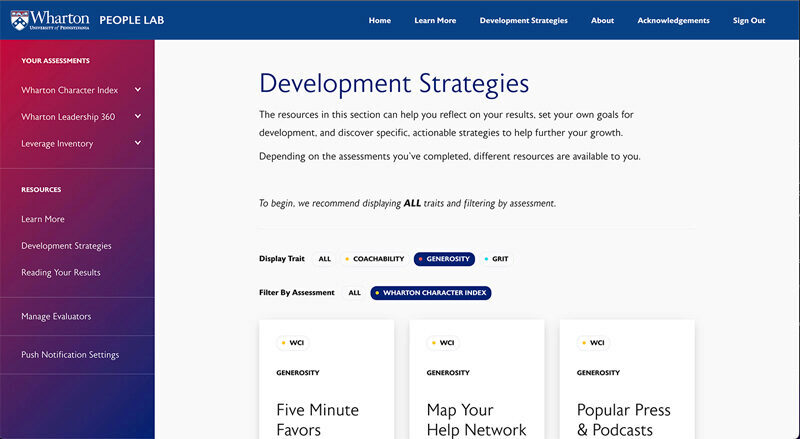 A Bank of Educational Resources
People Lab at its core is developmental, designed to help people change and grow. In order to facilitate this process in concert with the self-reflection that assessments prompt, we have created and curated educational resources that serve the character strengths addressed by the platform's assessments. These resources include academic articles, podcasts, videos, exercises, and interventions. Combined with individual results, these resources help learners understand how and where to take concrete steps towards improvement.
As part of our commitment to helping our learners grow and continually develop, we are developing and curating new resources to be added to the People Lab platform on an ongoing basis.
Want To Learn More?
Please complete the following.  We'll be back in touch soon!
"*" indicates required fields
Many people have contributed to People Lab's growth from being an audacious idea to a dynamic platform serving thousands of users. We extend our immense gratitude to all of them, especially Robert Katz and Elana Amsterdam, Nicolai Tangen and the AKO Foundation, Wharton Leadership Fellows Class of 2020, and all People Lab users, for advancing our understanding of these constructs and methods.