WLV 2020 - 2021 Update
[August 2021 Update] We are actively working to finalize a timetable for 2021-22 expeditions given the evolving landscape. This spring 2021 update provides some additional context on our vision & principles regarding the resumption of WLV programs.
At this time, the Quantico & FDNY Intensives are scheduled for the fall term with dates listed on their relevant pages.
WLV will continue to adhere to university guidelines regarding in-person programming. Until we can meet "in the field" together, we hope you stay safe and healthy. 
The goal of the Leadership Program is to provide experiential learning opportunities to as many students as possible during their two years at Wharton.
The Program uses the CourseMatch registration system in an effort to efficiently allocate these opportunities among the students who express the highest level of utility for them.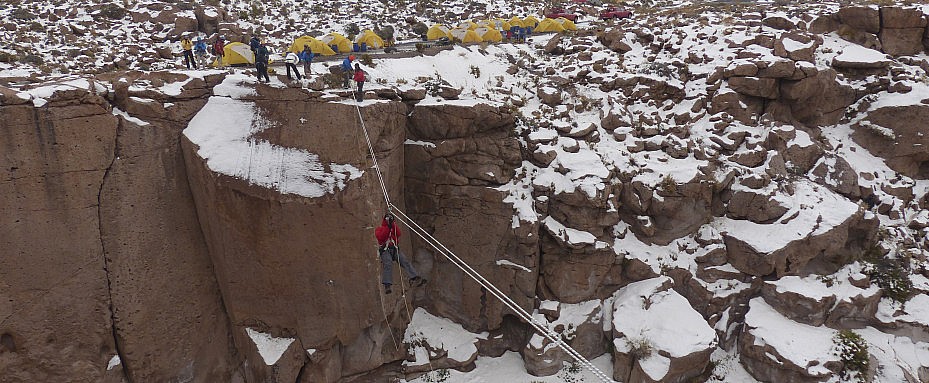 Process and Policies
Any student that has been accepted to Wharton and is scheduled to earn a degree from Wharton is eligible for any of the programs, regardless of their location/school affiliation at the time of the event. This includes – but is not limited to – students who are doing dual degrees or exchange programs with other schools either within or outside of Penn. Students should input their true preferences for all expeditions and intensives. The system will assign programs fairly. There is no limit to the number of expeditions or intensives that a student can select – and assigning utilities to multiple programs does not limit the student's ability to win any given program for which he/she has assigned a utility over another student.
Spring 2020
The CourseMatch registration system for spring 2020 MBA WLV Intensives is currently open and will close Wednesday, February 12th, at 11:59 pm EST.
***There is no benefit or advantage associated with entering your choices earlier or later; all entries are locked in at the close of the sign-up period and given consideration.***

In order to register for the WLV Intensives, please visit the Course Match registration system and select "MBA Leadership Intensives Spring 2020" from the drop-down menu and enter your preferences. Please note that the CourseMatch registration process for Ventures is completely separate from CourseMatch registration for classes.
In order to ensure that the greatest number of students are able to participate in an intensive during their time at Wharton, budget allocations are assigned as follows:
Second year students receive the highest budget
All first year students are allocated second-highest budget
Students who are not placed in the Venture of their choice after CourseMatch runs will be able to put themselves on waitlists during the add/drop period. Please note that we often utilize the waitlists and you may end up with a seat. Add/Drop for Intensives will begin on February 17th.
If you have any questions pertaining to ventures, please contact Jules Roy or Christine Fisher via MyWharton.
PLEASE NOTE: the intensives payment deadline occurs within 24 hours of notification by a Venture Fellow.