The goal of the Leadership Program is to provide experiential learning opportunities to as many students as possible during their two years at Wharton.
The Program uses the CourseMatch registration system in an effort to efficiently allocate these opportunities among the students who express the highest level of utility for them.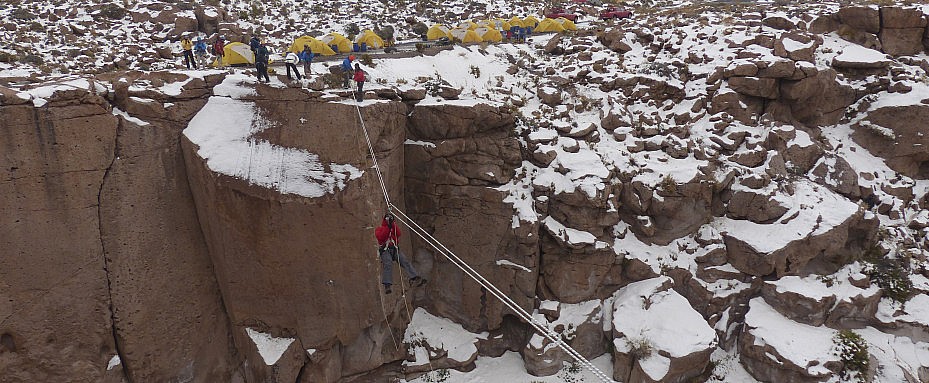 Process and Policies
Any student that has been accepted to Wharton and is scheduled to earn a degree from Wharton is eligible for any of the programs, regardless of their location/school affiliation at the time of the event. This includes – but is not limited to – students who are doing dual degrees or exchange programs with other schools either within or outside of Penn. Students should input their true preferences for all expeditions and intensives. The system will assign programs fairly. There is no limit to the number of expeditions or intensives that a student can select – and assigning utilities to multiple programs does not limit the student's ability to win any given program for which he/she has assigned a utility over another student.
The Course Match registration system for all Wharton Leadership Ventures (Winter and Spring Break Expeditions, plus Fall Intensives) will open on Tuesday, September 17th at 9:00 am EST and will close Tuesday, September 24th at 5:00 pm EST.  In order to register for Expeditions and Intensives please visit the Course Match registration system and select "MBA Leadership Ventures 2019-2020" from the drop-down menu and enter your preferences. Please note that the CourseMatch registration process for Ventures is completely separate from CourseMatch registration for classes. Add/Drop for Expeditions will open on 10/7/19 at 8am EST.
In order to ensure that the greatest number of students are able to participate in a Leadership Venture during their time at Wharton, budget allocations are assigned as follows:
Second year students that have not participated in any Expeditions receive the highest budget (Intensives do not count against you)
All first year students are allocated second-highest budget
Lowest budget goes to 2nd year students that have previously participated in an Expedition
SCHOLARSHIPS: There is a separate CourseMatch item per Expedition for scholarship seats. To be considered for a scholarship (tuition/land cost only, you will still need to purchase gear, flights and insurance), you must enter yourself into the Course Match item for that specific expedition and scholarship. If you do not win the scholarship, and wish to join the wait list for open-enrollment Expeditions, you will be at the bottom of the wait list. Do not register in the Scholarship Course Match item unless you truly could not attend an Expedition without assistance. Be advised, this also does NOT exclude you from adding utility to intensives.
Students who are not placed in the Venture of their choice after CourseMatch runs will be able to put themselves on waitlists during the add/drop period. Please note that historically 50% of participants have come from the waitlist. We will run another CourseMatch registration in the spring semester for spring intensives. All expeditions for the academic year are in this registration process.