Thank you for your interest in speaking at the Wharton School.
Below is a list of additional opportunities on campus and beyond.
We look forward to working with you!
Opportunities at the University of Pennsylvania
While visiting campus, we're more than happy to arrange any of the following for our guest speakers if/when possible and as schedules permit.
Knowledge@Wharton
The Wharton School of the University of Pennsylvania is committed to sharing its intellectual capital through Knowledge@Wharton, the school's online business analysis journal with more than 1.8 million subscribers. Launched in 1999, Knowledge@Wharton has grown into a network of sites that includes a global edition in English and regional editions in Spanish, Portuguese, Simplified Chinese and Traditional Chinese, as well as a site for high school students and educators. Watch a past interview with Malcolm Gladwell through the video player on the left.
http://knowledge.wharton.upenn.edu/ | 30-minute commitment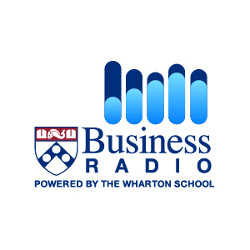 SiriusXM Business Radio Powered by the Wharton School
An exclusive 24/7 channel airs via satellite on SiriusXM channel 111, through the SiriusXM Radio App, and online at siriusxm.com. Business Radio features world-renowned and distinguished professors and alumni as regular weekly hosts, plus executives, entrepreneurs, innovators and other experts as special hosts and guests. Broadcasting from Wharton's Ivy League campus and Silicon Valley, Business Radio covers every aspect of business in an informative, entertaining and approachable manner — from the biggest headlines of the day to the nuts and bolts of how to build a business from the ground up — with some shows offered via live, call-in format. SiriusXM currently has over 25 million subscribers, and approximately 3 million listeners of the Business Radio channel. Listen to segments from the best of Leadership In Action: https://businessradio.wharton.upenn.edu/
https://www.siriusxm.com/channels/business-radio | 30-minute commitment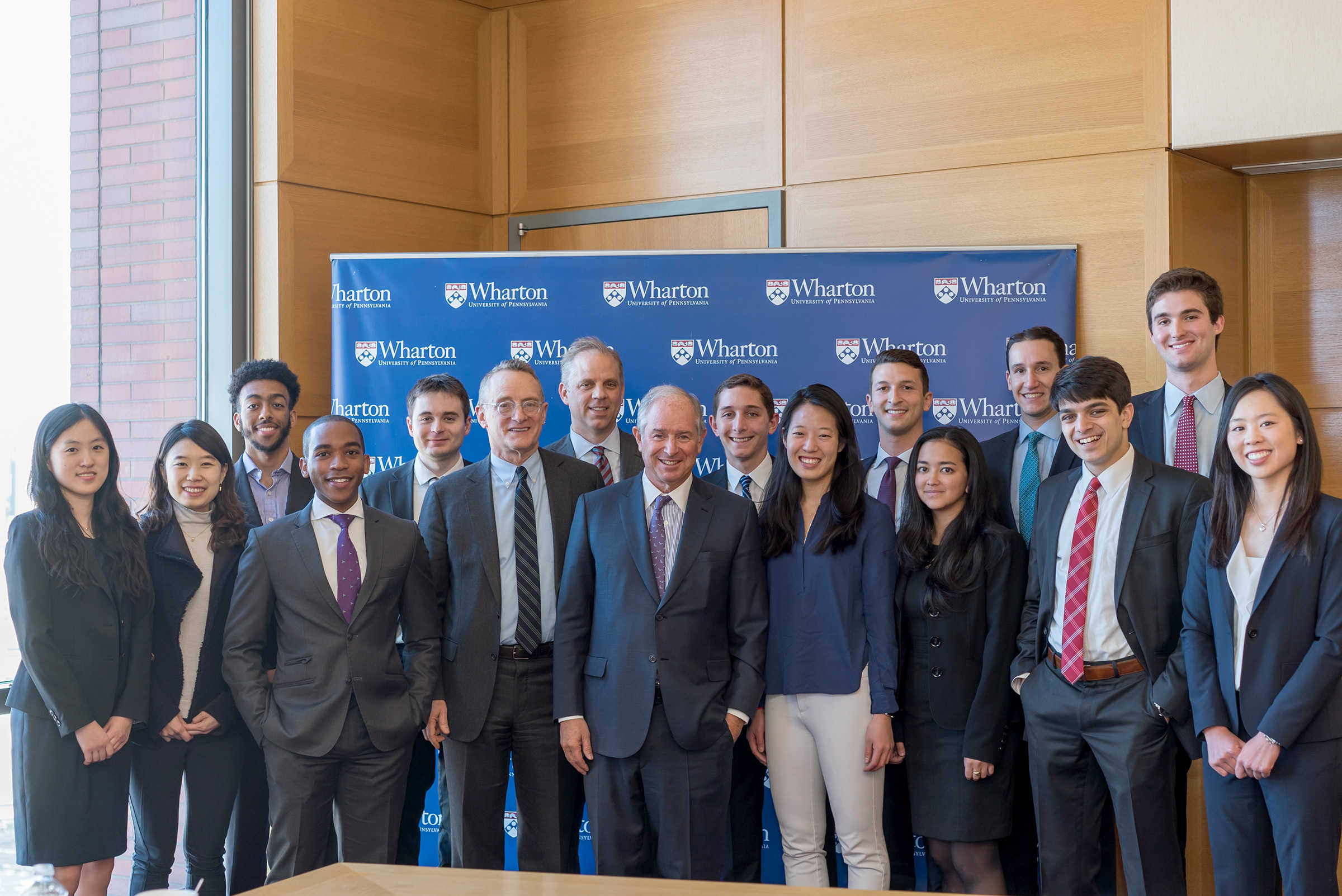 Student Engagement
Whether it be through a book-signing or lunch-time lecture or small group dinner, our students greatly appreciate the opportunity to interact with our guest speakers outside of their talk. With hundreds of clubs at Wharton and the University, we can also facilitate events targeted towards specific groups, such as Wharton Women in Business or the Wharton Social Impact Initiative.
time commitment varies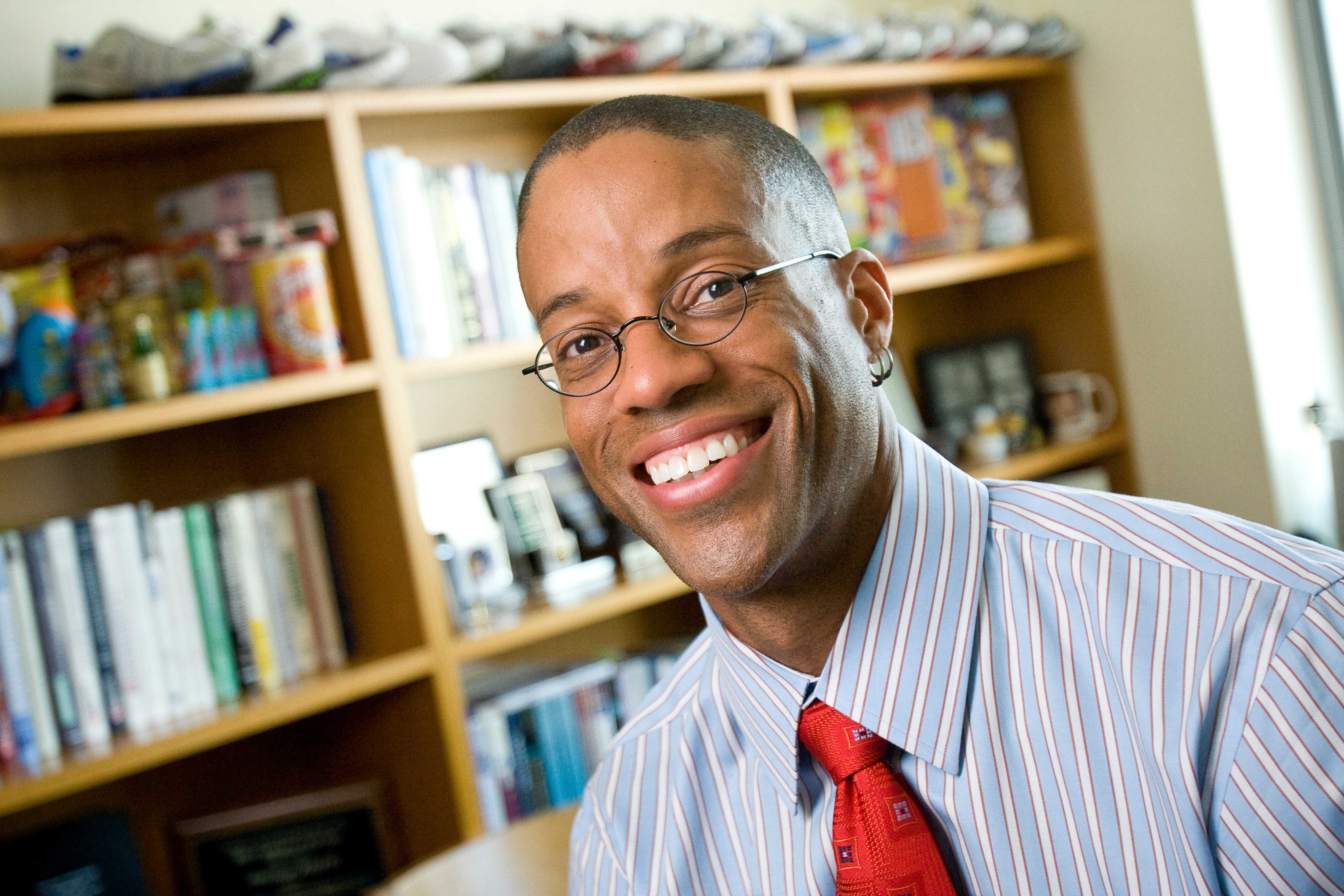 Wharton Faculty
While we can't guarantee availability, we're happy to help facilitate communication between our guest speakers and our world-class faculty members and researchers.
https://www.wharton.upenn.edu/faculty-and-research/ | time commitment varies
Additional Speaking Opportunities in Philadelphia
We've partnered with the Free Library of Philadelphia and the Arts & Business Council to refer our guest speakers to these other local speaking opportunities. With no overlap between audiences and event timing, many of our speakers have worked with these groups in the past during their time in Philadelphia.
Free Library of Philadelphia
http://libwww.freelibrary.org/programs/authorevents/ | ~1 hour commitment
The Author Events program at the Free Library of Philadelphia offers the opportunity to engage in meaningful dialogue with today's most celebrated voices in the humanities and sciences. Called "the region's preeminent forum for writers and ideas" by the Philadelphia Inquirer, the Free Library's Author Events program presents more than 130 authors each year to an audience of 32,000 attendees. The series podcasts are downloaded more than half a million times annually and many authors are featured in the local media. Presentation generally last 30 minutes followed by 30 minutes of Q&A and a book signing. The bookseller reports sales to BookScan and NYTBR among other outlets.
Contact: Andy Kahan, Director, Author Events
KahanA@freelibrary.org
215.567.4341
Arts & Business Council of Philadelphia
http://www.artsandbusinessphila.org/ | ~2+ hours commitment
As a leader in the fields of creativity, innovation, and the ever-changing world of work, the Arts + Business Council attracts nationally renowned talent to inform their constituency about cutting-edge developments in these areas. These events feature a keynote address or interview with a globally recognized speaker followed by a panel discussion and attendee Q & A; encouraging thoughtful conversations about what it means to work and think more creatively. Events are typically held in the morning.
Contact: Karin Copeland, Executive Director
kcopeland@artsandbusinessphila.org
215.790.3833