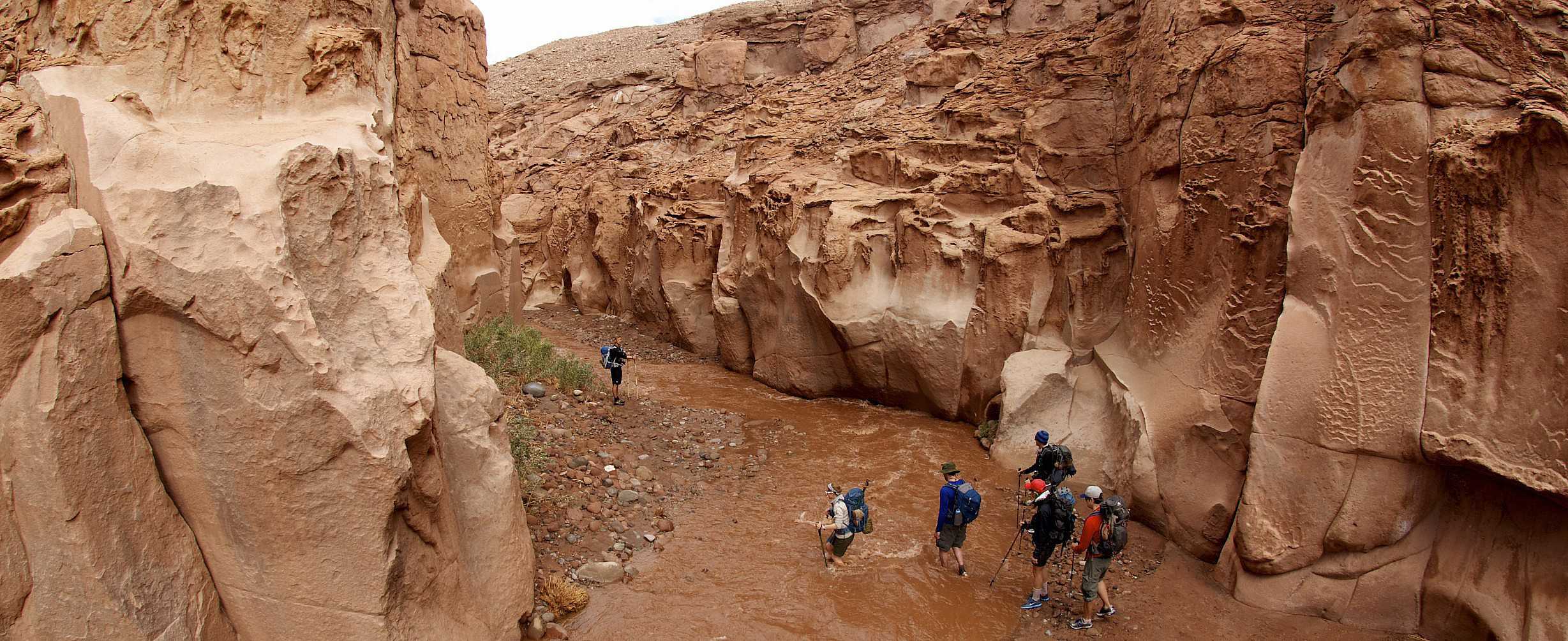 MBA Leadership Ventures
2020 - 2021 WLV Update
[December 2020 Update] At this time, due to the current pandemic conditions, we do not have a timetable for 2021 MBA ventures. We will begin to advertise a schedule for WG22 Venture Fellow recruiting in January, following the start of the new semester.
WLV will continue to adhere to university guidelines regarding in-person programming. Until we can meet "in the field" together, we hope you stay safe and healthy.
Leadership Ventures are experiences that facilitate self-discovery, leadership, and character development. Participants are able to step out of their comfort zone, exceed personal limitations, and experience leadership firsthand. There are two types of Leadership Ventures: Expeditions and Intensives.
The Behrman Scholarship Program and its partner program the Behrman Fellowship Program increase access for Wharton MBA students to leadership development opportunities. Scholarships for the Leadership Ventures are awarded annually for expedition-based Ventures. Available funding from the Behrman Scholarship Scholarship Program provides a subsidy to offset the trip fees. There is one scholarship seat per expedition.
Save
Registration and Dates
2019 – 2020 Wharton Leadership Ventures Brochure
Payment Deadlines:
Intensives: October 3rd at 5pm EST (or, 48 hours following notification from a Venture Fellow)
Expeditions: October 18 at 5pm EST
The Course Match registration system for all Wharton Leadership Ventures (Winter and Spring Break Expeditions, plus Fall Intensives) will open on Tuesday, September 17th at 9:00 am EST and will close Tuesday, September 24th at 5:00 pm EST.  In order to register for Expeditions and Intensives please visit the Course Match registration system and select "MBA Leadership Ventures 2019-2020" from the drop-down menu and enter your preferences. Please note that the CourseMatch registration process for Ventures is completely separate from CourseMatch registration for classes. Add/Drop for Expeditions will open on 10/7/19 at 8am EST.
In order to ensure that the greatest number of students are able to participate in a Leadership Venture during their time at Wharton, budget allocations are assigned as follows:
Second year students that have not participated in any Expeditions receive the highest budget (Intensives do not count against you)
All first year students are allocated second-highest budget
Lowest budget goes to 2nd year students that have previously participated in an Expedition
SCHOLARSHIPS: There is a separate CourseMatch item per Expedition for scholarship seats. Do not apply to both the Scholarship "item" in Course Match and the regular-priced expedition. By applying for the scholarship, you have indicated your interest and do not need to split your budget to get an expedition seat. To be considered for a scholarship (tuition/land cost only, you will still need to purchase gear, flights and insurance), you must enter yourself into the Course Match item for that specific expedition and scholarship. If you do not win the scholarship, and wish to join the wait list for open-enrollment Expeditions, you will be at the bottom of the wait list. Do not register in the Scholarship Course Match item unless you truly could not attend an Expedition without assistance. Be advised, this also does NOT exclude you from adding utility to intensives.
Students who are not placed in the Venture of their choice after CourseMatch runs will be able to put themselves on waitlists during the add/drop period. Please note that historically 50% of participants have come from the waitlist. We will run another CourseMatch registration in the spring semester for spring intensives. All expeditions for the academic year are in this registration process.
*** If you won a scholarship seat for a 2018-19 expedition, you are not eligible to receive one again in your 2nd Year. ***

| | | |
| --- | --- | --- |
| Venture | Dates | Focus |
| Antarctica Trekking | Winter Break | Backpacking, Mountaineering, Glacier Travel, Winter Tent Camping |
| Atacama Desert | Spring Break | Multi-disciplinary, Backpacking, Rock Climbing, Mountain Biking, Summit Attempt |
| Andes Mountaineering | Winter Break & Spring Break | High-altitude Mountaineering, Backpacking,Glacier/Snow Travel |
| Isla Navarino | Winter Break | Multi-disciplinary, Backcountry Trekking |
| Patagonia Trekking | Spring Break | Backcountry Trekking, Raft-building |
| Tall Ships Sailing | Winter Break | Deep Ocean Sailing |
| Utah Canyoneering | Spring Break | Backcountry Trekking, Canyoneering |
| Small Crew Sailing | Spring Break | Caribbean Ocean Sailing |