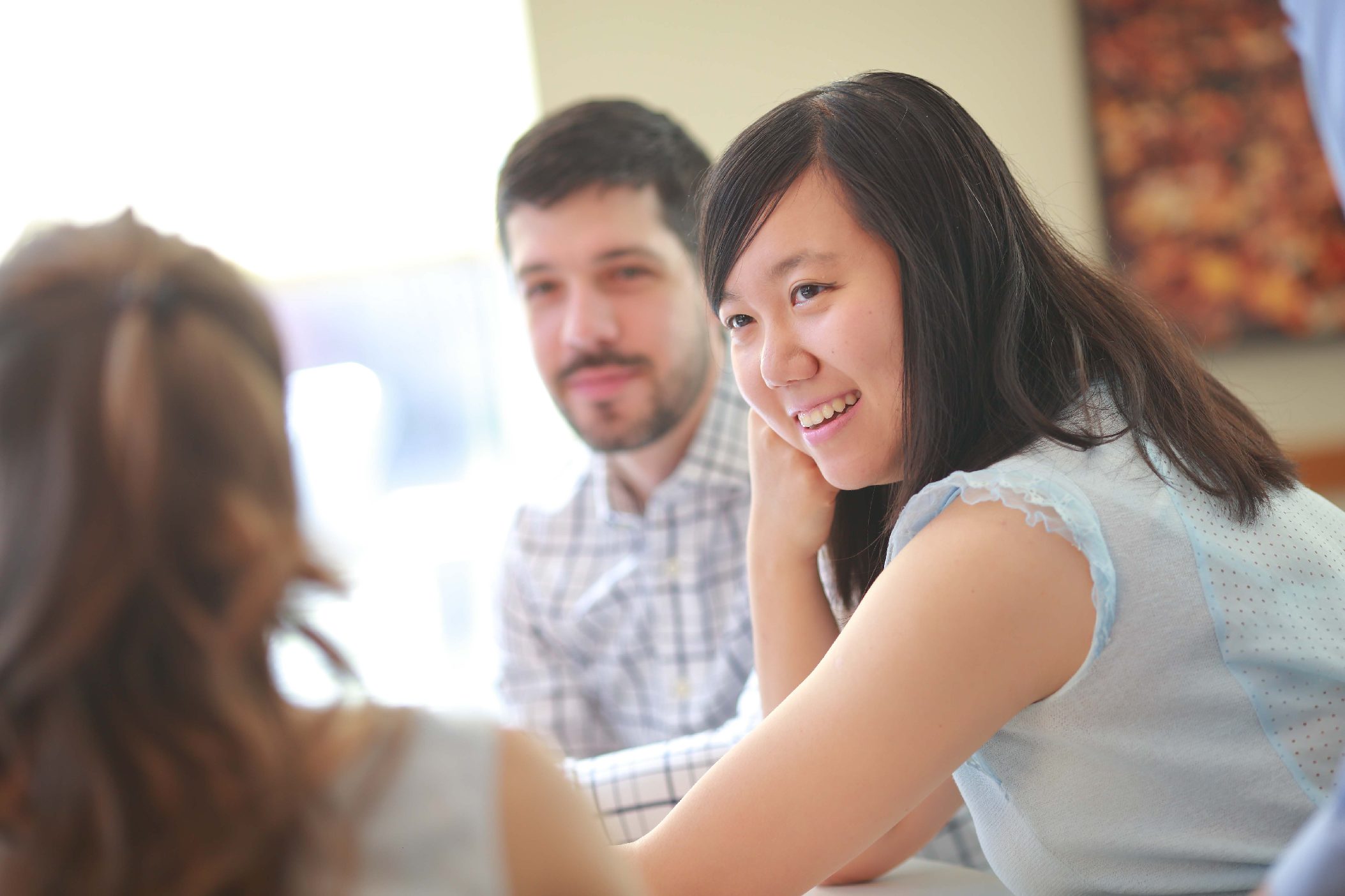 P3: Purpose, Passion and Principles
A unique collaboration among Wharton students,
McNulty Leadership Program staff, and Professor G. Richard Shell
P3 is an eight-week program designed to provide a structured way for students to gain a deeper understanding of their own definitions of success and happiness and how these relate to their professional and personal goals. Students begin by reading Springboard, and throughout the course of their curriculum, will review TedTalks, podcasts, new readings relevant to the theme of the week.
0
students have participated since Fall 2013
0
participants received additional training to serve as P3 group facilitators
Important Dates
Attendance at all sessions is required.
Week 1:February 18, 2019
Week 2: February 25, 2019
[Spring Break, no sessions]
Week 3: March 11, 2019
Week 4: March 18, 2019
Week 5: March 25, 2019
Week 6: April 1, 2019
Week 7: April 8, 2019
Week 8: April 15, 2019
Students will be guided through a curriculum that will include both structured group discussion and exercises. The work of P3 will be broken into two distinct parts and topics for discussion include but are not limited to: defining success, happiness vs. achievement, capabilities and confidence, and leading a full life. Students address the following types of questions:
How will I lead a meaningful life?
How can I be more purposeful in my leadership?
What do I really want to do with my life?
How have my successes, failures, family, and friends shaped who I am today and my decisions?
What does it take for me to be the person I want to be?
What the difference between happiness and fulfillment for me?