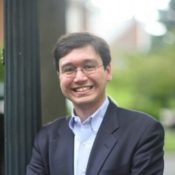 John Celock
Crafting your Public Image: From Traditional Media to Social Media
President, Celock Media Group
more
John R.D. Celock is an award-winning writer, media affairs advisor and author based in Washington, D.C. A New Jersey native, John has covered politics at all levels from Town Hall to the U.S. Capitol and has built successful online publications and through his writing has had an impact on public affairs at multiple levels of government. 
John is currently working on two new books. He is the author of The Next Generation: Young Elected Officials and their Impact on American Politics, published by Continuum International Publishing in 2010. In his book, John detailed why those under 35 run for elective office, the challenges they face and the impact they are having on public policy. Interviewing over 90 current and former young elected officials across the country, John helped develop the first comprehensive examination of the stories of young elected officials and the impact they are having on the country.
John served for over two years as the State Politics Reporter and Patch Liaison for The Huffington Post. While at HuffPost, John covered state politics and government around the country, along with coverage of U.S. Senate and House races. John has been credited by Rachel Maddow for coverage that defeated the transvaginal ultrasound bill in Alabama and by activists for coverage that defeated an abortion-related bill in Kansas. John broke many stories at HuffPost, including Arizona Gov. Jan Brewer's decision to skip a White House dinner, ggun-related legislation around the country and an attack on a Kansas legislative candidate for not having children. John also coordinated the relationship between Patch and HuffPost Politics in covering the 2012 presidential campaign, and was part of the coordination between the two publications on coverage of major breaking news events including the Boston bombing manhunt and Hurricane Sandy.
John spent over two years as the launch editor of Westfield Patch, the fourth Patch site in the nation. During this time, John established Patch as the go-to news site in the Westfield, N.J. community and grew Westfield Patch into one of the first profitable Patch sites in the country. Using old-fashioned and proven feet on the ground reporting and marketing techniques, John quickly won the trust of the community with comprehensive coverage of the issues important to Westfield. John has been credited with coverage that saved a Westfield teacher's job, alerted residents to a school budget crisis and to a critical lack of manpower in the Fire Department. While at Patch, John volunteered time in the Westfield community, including with the Searching for Work group at the Presbyterian Church of Westfield, and with the Westfield Memorial Library and the Westfield Public Schools.
John has extensive experience in covering real estate development, international affairs and New York State politics. He has broken news about major real estate projects in Manhattan. He broke some of the biggest New York State political stories during the 2008 cycle. His coverage of human trafficking was included in an anthology on the topic. John has worked in media affairs and communications, including advising political candidates on issues. While still an undergraduate, John handled communications for the Niagara Falls Charter Revision Commission in Niagara Falls, N.Y., while the commission undertook a major study in an effort to reform city government. John has also worked in the Corporate Communications Department for a financial services company in New York.
John is committed to community service and is presently in his third term on the Board of Governors of the Columbia University Club of New York, where he is co-chairman of the Member Engagement Committee (formerly the Program Committee). He is a former executive committee member of the Columbia University Graduate School of Journalism Alumni Association, has been a Columbia J-School alumni mentor and has been active in alumni activities for Niagara University. He has judged journalism awards contests for the Idaho Press Club, the Deadline Club of New York and the Columbia J-School Alumni Association. John served one term on the Township of Cranford Recreation and Parks Advisory Board in New Jersey. John's work has received awards from CapitolBeat, the New Jersey Society of Professional Journalists and the New Jersey Press Association. 
John holds a Master of Science degree from the Columbia University Graduate School of Journalism and a Bachelor of Arts degree in Political Science from Niagara University. He is Niagara's first ever triple minor, holding minors in Communications Studies, Environmental Studies and Religious Studies.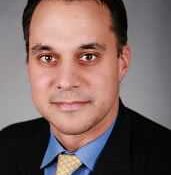 Neil Deegan
Fundraising for Campaigns 101
Managing Partner, Rittenhouse Political Partners
more
Neil Deegan is a managing partner at Rittenhouse Political Partners. Neil is a skilled political and nonprofit professional with a decade of experience.
Neil began his political career working with Congresswoman Allyson Y. Schwartz's political team as a campaign intern in 2006. During his time on the
Congresswoman's staff, he served as a senior member of her political team, including as political and finance director on her 2010 and 2012 re-election
campaigns, and as her senior finance advisor and political director during the 2014 primary campaign for governor.
Over the course of those eight years, Neil led efforts to raise tens of millions of dollars for the Congresswoman's campaigns, for party organizations,
and for candidates in Pennsylvania and across the country. Neil also served as the Pennsylvania State Director for Enroll America, a non-profit,
non-partisan organization charged with connecting the uninsured with health coverage through partner engagement, training, direct engagement,
and media efforts. In addition to his current role with Rittenhouse Political Partners, Neil has advised a number of local, state, and federal
candidates on how to build smart successful campaigns.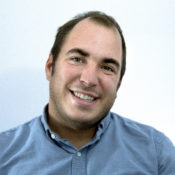 Michael A. DeVoll
New Technologies in Politics
Senior Account and Marketing Manager, The Campaign Workshop
more
Mike DeVoll has created award-winning strategies and direct mail for candidates up and down the ballot since 2013. Mike previously served as NGP VAN's Sales Director for state legislative and local campaigns. He and his team worked with campaigns and state legislative caucuses to provide the digital and fundraising tools necessary for victory. In 2010, he served as the Political Director for the Chris Coons for US Senate campaign. He started in politics as the Campaign Manager for Delaware State Senator Dave Sokola in 2006 and has been hooked ever since. Mike has led trainings for various organizations including NOI, CBC, Democratic Gain, DLCC, The Atlas Project, and DMO.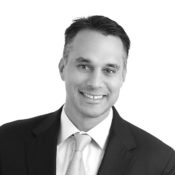 Michael DuHaime
Preparing to Run: What to Do Now
Partner, Mercury
more
Mike DuHaime is a Partner at Mercury. Mike has long been among the most accomplished political operatives in the country and is one of the most sought-after strategists in the corporate and non-profit public affairs space. Mike is one of 17 Partners that run Mercury's global operations. His unparalleled knowledge of the nation's politics, government, journalism and business sectors provide an invaluable resource to private sector clients across the globe.  Mike founded and oversees Mercury's operations in New Jersey, Pennsylvania, Ohio, and Tennessee.  He also works closely with Mercury's New York, London and Washington, DC offices providing counsel on public awareness campaigns and policy initiatives.
In 2014, Mike served as the senior advisor to the Republican Governors Association where he helped oversee the committee's efforts on behalf of Gov. Rick Scott (FL), Gov. Rick Snyder (MI), Gov. Scott Walker (WI), Gov. Bruce Rauner (IL), Gov Terry Branstad (IA), Gov. Charlie Baker (MA), Gov. Paul LePage (ME), Gov. Nikki Haley (SC), Gov. Asa Hutchinson (AR) and Gov. Larry Hogan (MD). In both 2009 and 2013, Mike was the lead strategist for Governor Christie's gubernatorial election. His first victory marked the first GOP statewide win in New Jersey since 1997 and the largest win for a GOP challenger since 1942. 
Mike served as a member of the Governor's Executive Transition Team, chairing its subcommittee on Authorities. His recommendations presaged the fundamental shift in how New Jersey aggressively deals with the dozens of state and multi-state authorities under its jurisdiction.
In 2010 and again in 2012, he spearheaded the National Republican Senatorial Committee's independent expenditure efforts, contributing to the victories of Senators Mark Kirk (IL), Pat Toomey (PA), Jeff Flake (AZ) and Dean Heller (NV).  Additionally, on behalf of the Republican Governors Association Mike served as an advisor to North Carolina Governor Pat McCrory's successful election campaign. In 2011, Mike served as the Chairman of the Republican Delegation for New Jersey's bipartisan Congressional Redistricting Commission. Mike led the Republicans to a significant win resulting in the Redistricting Commission adopting the Republicans' congressional map by a 7-6 vote. 
Previously, Mike served as Political Director of the Republican National Committee and in senior positions for President George W. Bush and for Mayor Rudy Giuliani and Senator John McCain during their presidential bids. 
Mike also advises multiple Fortune 500 companies, trade associations, sports teams, corporations and non-profits in the areas of public relations, crisis management, grassroots organization, survey research, strategic planning, and marketing.  His clients have included such varied and accomplished companies as Johnson & Johnson, Walmart, Uber, Tesla, NBC Universal, Spectra Energy, Hewlett Packard, Caesars Entertainment, the New Jersey Devils and the New York Jets.
In recognition of his work, Mike was awarded the 2014 Campaign Strategist of the Year by The American Association of Political Consultants (AAPC).   PolitickerNJ has recognized Mike as one of New Jersey's most powerful people every single year since 2001, and he was the second most powerful on the 2013 Power 100 List.  His iindustry-leading counsel led NJBIZ, New Jersey's preeminent business publication, to name Mike as one of the 10 most powerful people in the state. Additionally, Mike's expertise in public affairs strategy in the health care industry earned him a spot on NJBIZ's Power 50: Health Care in 2013.  Earlier in his career, Mike was named by Time Magazine as one of the 40 under 40 rising stars of American politics.
A graduate of Rutgers University with a BA in journalism and political science, Mike now serves as an adjunct professor at his alma mater's renowned Eagleton Institute of Politics. Mike has spoken on politics and public affairs at Princeton, Harvard, NYU, UCLA and the University of Chicago, among many other colleges and universities.  In 2016, Rutgers University awarded Mike a prestigious "Rutgers 250 Fellowship" recognizing him as one of the university's most distinguished living alumni.  Mike is a sought after guest on both television and radio offering his political and public policy perspectives on shows and networks including Good Morning America, CNN, FOX, MSNBC, CNBC, FOX Business, BBC, CBC in Canada and many more.   In print, he has appeared in The New York Times, Washington Post, Wall Street Journal, Los Angeles Times and scores of other state and regional publications.   He was also a four-year skater on the Rutgers Ice Hockey team where he served as a captain for championship teams his junior and senior seasons.Mike lives in Westfield, NJ with his wife, Dore, and their three children.

Jeff Klein
Opening Remarks
Executive Director, McNulty Leadership Program
Lecturer, Wharton Executive Education and School of Social Policy and Practice at the University of Pennsylvania
more
Jeff Klein is the Executive Director of the McNulty Leadership Program and a Lecturer at The Wharton School and the School of Social Policy and Practice at the University of Pennsylvania.
As Executive Director, Jeff is responsible for the portfolio of curricular and co-curricular leadership development programs available to Wharton Undergraduates, fulltime, and executive MBA students, and for directing the School's efforts to create the Wharton Global Leadership Institute.   He teaches an interdisciplinary graduate level course at the University of Pennsylvania, Leadership and Social Change; supervises multiple Field Application Projects; and delivers a variety of workshops, seminars, and conferences for students, managers, and executives.  Jeff also chairs the Steering Committee for the Lipman Family Prize, an annual $125,000 social sector award launched in 2011.
In addition, Jeff designs and delivers leadership workshops and courses for executive clients through Wharton Executive Education.  As a Learning Director, Jeff leads two weeklong executive courses, Creating and Leading High Performing Teams and The Leadership Edge:  Strategies for New Leaders.  He also worked with a variety of corporate, nonprofit, and governmental clients, including Alcoa, AXA, the City of Philadelphia, Deloitte, FINRA, iDE, Komaza, Merrill Lynch, the Mt. Rainier Institute, the National Outdoor Leadership School, Novartis, Novo Nordisk, the Philadelphia Eagles Youth Partnership, Toyota, the United Nations, and Vanguard.
Jeff is an honors graduate of The Wharton School, University of Pennsylvania (MBA) and Penn State University (B.A., B.S.), and is currently a doctoral student studying educational leadership.  Prior to his current career as a scholar and practitioner, Jeff held a variety of financial roles at AT&T and its cable unit, AT&T Broadband, concluding his career as a product CFO and the Executive Director of Financial Planning and Analysis.  Throughout his life, Jeff has grown his appreciation for authentic, creative leadership supported by thoughtful analysis and a willingness to learn through action and reflection.
He serves as a board member for the Philadelphia chapter of Summer Search, a Strategic Advisor to the Global Partnerships Forum and a member of the Leadership Development Committee for the Pig Iron Theatre Company. He also serves as co-host for Leadership In Action on SiriusXM radio channel 111, "Business Powered by Wharton." Jeff is married to Heidi, with whom he has two kind and rambunctious children, Samantha and Jakob.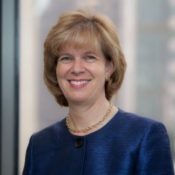 Elizabeth Vale
Opening Remarks
Senior Fellow, Fels Institute of Government
Former Executive Director, White House Business Council
more
Elizabeth Vale served as a Senior Advisor and the Business Liaison for Elizabeth Warren's Senate
campaign. She was responsible for strategizing, designing, and executing the campaign's engagement
with the business community throughout Massachusetts and nationally. Previously, Elizabeth served as the
Director of the Division of External Affairs at the Consumer Financial Protection Bureau (CFPB), where she
had primarycresponsibility for the Bureau's engagement with Capitol Hill; the media; consumer groups;
local, state, and international governments; and the business community.
Prior to being named Director of External Affairs, Elizabeth was a Senior Policy Advisor to
Elizabeth Warren on the CFPB's Implementation Team. In this capacity, she served as the
liaison to community banks, credit unions, and small businesses. Elizabeth served previously
as the White House Business Liaison and Executive Director of the White House
Business Council. She coordinated a consistent White House message to and from the
business community across 12 federal agencies.
Prior to her career in public service, Elizabeth was a Managing Director at Morgan Stanley.
She has 22 years of investment experience. Before joining Morgan Stanley, she was a Vice President
and portfolio manager at Philadelphia National Bank, now part of Wells Fargo.
Earlier in her career, Elizabeth was a Legislative Assistant in economic policy for Senator John Heinz,
supporting his work on the Senate Banking and Finance Committees.
Elizabeth received an A.B. cum laude in government from Harvard University and studied at the London
School of Economics. She holds the Chartered Financial Analyst (CFA) designation.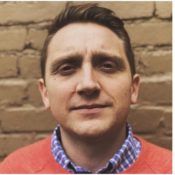 Benjamin Yoho
Keynote Speaker
President, The Strategy Group Company
more
Benjamin Yoho has been shaping political scenes across the country for the past 13 years. Beginning as a student
at Ohio Dominican University, Yoho's political footprints first appeared with his success as Political Director for
Congressman Bob Ney's reelection campaign, and then as Campaign Manager for Congressman Bob Latta's first
Congressional victory in a 2007 special election. All before earning his Bachelor of Arts degree in Political
Science in 2009, Yoho's undergraduate career also included work for Senator McCain's 2008 presidential
campaign.
After college, Yoho followed his conservative values and passion for politics to the Ohio State House. Not known
to turn away from a fight, Yoho was challenged with regaining a Republican majority in the Ohio House of
Representatives while serving as the Executive Director of the Ohio House Republican Organizational
Committee. Under Yoho's leadership for two consecutive election cycles, Republicans regained a
victorious Republican majority in the House, and, not only maintained, but increased their majority the
following cycle.
Benjamin Yoho has been crafting campaign strategy in his capacity at The Strategy Group Company since 2013.
In the 2016 cycle, Yoho proved to be an essential asset as he helped lead clients to success in Presidential,
Gubernatorial, U.S. Senate, Congressional, and down ballot campaigns, as well as races concerning
committees, caucuses, and ballot issues. Thanks to his crucial efforts in the 2016 cycle, Yoho was named
President of TSGco in 2017. In this role, Yoho heads client relations, is a lead media producer, and oversees
all political strategic planning, consistently leading their clients to more victories than any other Republican
advertising firm in the nation.