Intensive
Gunks Ridge Traverse: Mountain Bike Navigation
This all-day outdoor intensive takes students mountain biking on carriage roads through the famous "Gunks" of Gardiner, New York. 
This Venture is designed to foster team cohesion in a challenging, high-pressure environment. Debriefing and scheduled reflection provide participants with an opportunity to transfer essential leadership lessons learned during the Venture. Teamwork, communication and decision-making is essential to navigate and complete initiatives within the Minnewaska State Park and Mohonk Preserve. Your team's success and experience during the intensive will require leadership through action.
The parks sit within the Shawangunk Ridge, a 440 million-year-old rock formation and one of the oldest in the world. The area offers spectacular views of the catskill mountains and miles of trickling streams, ponds and lush forests.
Activities and Risks
Students will be mountain biking and learning navigation techniques. Risks include falling and injury, however, staff are there to support you. Safety is always a priority.
Training
Previous bike riding experience is necessary for this venture
Costs and Equipment
Transportation, bikes, helmets, park fees, meals and instruction is covered for participation. Participants should dress appropriately for the Venture. A recommended clothing list will be provided by the Venture Fellows.
Partner Organization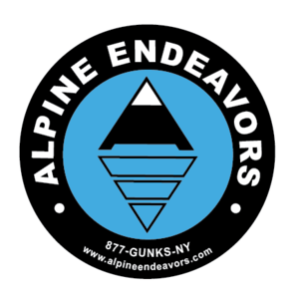 Snapshot
Venture Fellows:

Alexandra Vlasenkova
Bjarni Rasmussen
Aubrey Schafer
Alex Rusis

Number of Seats per Venture: 20 students
Dates:

Fall: Friday, October 14, 2022