Workshop
Leader as a Storyteller
After this workshop, students will be well-prepared to deliver compelling and memorable stories that enhance their personal and professional brand, to increase their ability to influence others, and to enhance their leadership skill set. This training offers a process to enable each fellow to: a) grab the attention of their audience, b) maintain that attention with a clear and concise structure, c) weave a narrative that inspires, and d) hone their personal delivery style to be more confident and commanding.
While storytelling has been an essential part of human communication for thousands of years, it has been largely stiff-armed by corporate America for being too squishy and sorely lacking in logic and analysis – the beefy biceps of business communication.  Yet, Nobel Prize winner Daniel Kahneman said, "No one ever made a decision because of a number. They need a story."
Thanks to recent advances in brain research, storytelling has become a core skill for leaders and entrepreneurs. The majority of MBA students have spent more time learning how to crunch the numbers than they have spent on cultivating emotional appeals. This workshop is designed to level the playing field, and will offer participants a chance to step out of their comfort zones and get immediate and actionable feedback on their business storytelling skills. They will each leave with the skill and confidence to add pathos to their presentations.
Learning objectives
Use a storytelling template
Combine narration and dialogue
Create memorable foundational phrases
Activate the five senses
Take the audience on a journey
Conclude with a compelling Call to Action
Facilitated by Barbara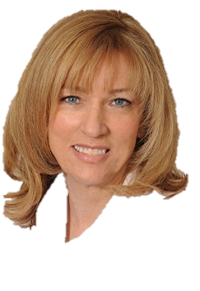 Barbara splits her time between corporate training, executive coaching, and teaching leadership communication to MBA candidates. When helping adults learn in a training environment, Barbara combines her stage skills, Irish-Catholic humor, and hard-won leadership experience to help professionals become more effective storytellers.
A native Bostonian, Barbara holds a Master's degree in Psychology from Northeastern University and coaching certifications from Corporate Coach U and Right Management.  She is a former collegiate rower and still has the calluses to prove it.  Finally, and most importantly, she is a proud member of Red Sox Nation.
Date: TBD
Time: 9:00am – 2:00pm
Location: JMHH
Facilitator: Barbara Roche
Registered participants will receive all additional details prior to the workshop via email.