Workshop
Conflict and You: The Power of Aikido
About This Workshop
Based on Judy Ringer's widely acclaimed book "Unlikely Teachers: Finding the Hidden Gifts in Daily Conflict" and her decades-long practice and study of Aikido applications in daily life, this experiential workshop involves both body and mind with powerful kinesthetic activities from the martial art Aikido ("The Way of Harmony").
Much more than a "how-to" management workshop, "Conflict and You: The Power of Aikido" offers concrete practices, business applications, and real life examples on how to manage and resolve conflict by first managing yourself.
You'll enter an Aikido dojo, get on the mat, and learn basic Aikido techniques, as you would in a beginning Aikido class, and then apply the principles of each technique to daily conflict — disagreements, workplace irritations, and real world dilemmas.
You'll gain an embodied sense of primary Aikido principles, such as:
Moving off the line of attack
Transforming adversaries into partners
Working with your "opponents" instead of against them.
You'll examine beliefs about conflict that hold you back and strengthen your ability to make more powerful choices under pressure.
Learning objectives
Apply "on-the-mat" experiences to communication and conflict resolution
Change resistance into flow and reaction into conscious response
Increase presence under pressure
Understand the nature of power and how to maximize it for individual and team effectiveness
Transform conflict and utilize its energy to increase awareness and communicate with purpose
Owner, Power & Presence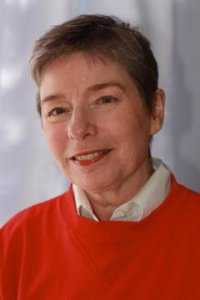 Judy is the author of Unlikely Teachers: Finding the Hidden Gifts in Daily Conflict. She provides conflict, communication, and presentation skills training, coaching and facilitation based on mind/body principles from the martial art Aikido, in which she holds a third-degree black belt. Employing best practice communication models, Judy brings to life key concepts such as self-management under pressure and appreciation of other viewpoints. Her programs are interactive, experiential and energetic.
Clients from the health, education and business communities include the National Institutes of Health, the Chicago Federal Executive Board, Federal Bureau of Prisons, BAE Systems, Saint-Gobain Performance Plastics, GE, Sony Corporation, Honda of America Manufacturing, Frito-Lay, Bose Corporation, TDBanknorth, Pearson Publishing, AthenaHealth, Maine Medical Center, Medtronic, Northeast Delta Dental, Harvard Business Publishing, Wharton Leadership Ventures, the University of Pennsylvania Law School, Arizona State University Leadership Program, University System of NH, University of Southern Maine, Friends Forever youth from Uganda, Ireland and Israel, Engrenage Noir Performing Arts, The National Education Association, and the States of New Hampshire and Vermont.
Judy is the founder of Portsmouth Aikido and sole owner of Power & Presence Training, in Portsmouth, NH.
Workshop Details
Date: Saturday, April 18
Times: 1:00pm-5:30pm
Enrollment: 30 Participants
Location: Aikikai of Philadelphia, PA (bus will leave from 2401 Walnut)
Facilitator: Judy Ringer