A full day of team-building and learning how to sail in Annapolis, Maryland!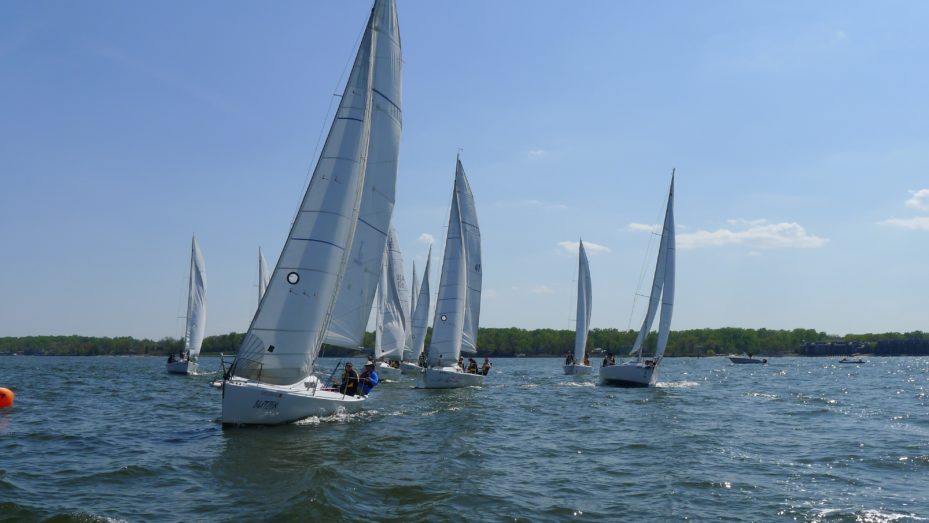 This intensive provides participants with a unique opportunity to develop leadership, teamwork and communication skills while learning how to sail modern sailboats. Debriefing and scheduled reflection provide participants with an opportunity to transfer the leadership and teamwork lessons learned while sailing.
No experience is necessary. Boxed breakfast, lunch, and motor coach transportation are all provided. There is no fee to participate in this venture. Registration is open to all Wharton Undergraduates. If you have any questions about the  intensive, please email us.
When: Friday, April 6 from 6:45 AM to 9:00 PM
Where: Annapolis, MD
Cost: Free (sailing instruction, transportation, boxed breakfast, and boxed lunch are included)
Learning Objectives
Work together in teams to navigate and complete initiatives
Foster team-building in a challenging and sometimes high-pressure environment
Snapshot
Date: Spring Session Friday, March 23, 2018
Times: 9:00am-5:00pm
Enrollment: 30 Participants per session
Location: Gardiner, New York (transportation and boxed breakfast, lunch, and dinner are included)
Facilitator: Alpine Endeavors