EXPEDITION
Small Crew Sailing
This venture provides participants with a unique opportunity to develop leadership, teamwork and communication skills while learning how to sail, navigate and race 44-ft. modern sailboats.
Participants will be split into crews of five aboard four boats and will live and work together (with expert guidance from the top instructors of Sea Education Association) to chart a course and set sail around Grenada.  Throughout the venture participants will be placed in intense situations and learn to thrive in small, highly fluid and dynamic environments.
Activities and Risks
Throughout the venture, we will be sailing for approximately 8 hrs a day and while the physical challenges associated with this venture are low-moderate, participants will be placed in intense situations and will be tested repeatedly as they seek to develop as people and as leaders.  Risks include prolonged sun exposure, sea sickness, deep water, multi-day exposure, and lightning.
Training
There is no previous sailing experience required for this trip.  It is recommended that participants attend at least one leadership venture physical training session a week to get in shape and bond with other venture participants on their own and other ventures.
Costs, Equipment, and Lodging
The land cost of the venture, includes accommodation and meals during the voyage.  Participants are responsible for paying for and arranging their flights to Grenada.  No special sailing equipment or gear is required and all personal clothing and gear must be brought in soft-sided duffle. A full packing list will be provided to participants.
Partner Organization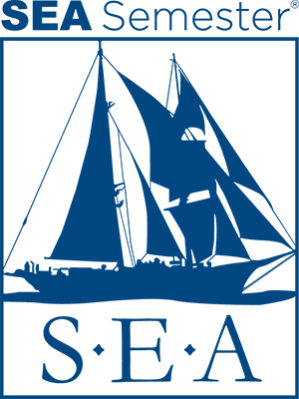 Sea Education Association (SEA) is an internationally recognized pioneer in ocean education. Founded in 1971, it offers undergraduate, high school, and collaborative programs, and is home to the leading undergraduate study-abroad program focused on the ocean, SEA Semester. SEA is based on Cape Cod in the oceanographic research community of Woods Hole, Massachusetts and owns two tall-ship ocean research vessels: the SSV Corwith Cramer, operating in the Atlantic Ocean, and the SSV Robert C. Seamans, operating in the Pacific. In 2016, SEA was honored with the National Science Board's Public Service Award for its role in promoting the public understanding of science and engineering. In 2018, the National Maritime Historical Society presented Sea Education Association with the Walter Cronkite Award for Excellence in Maritime Education.
Snapshot
Participant fee:  $4,300 (land cost)
Number of seats per venture: 20
Location: British Virgin Islands
Small Crew Sailing
Students describe what they learned as part of the Small Crew Sailing trip to Grenada – one of Wharton's Leadership Ventures.