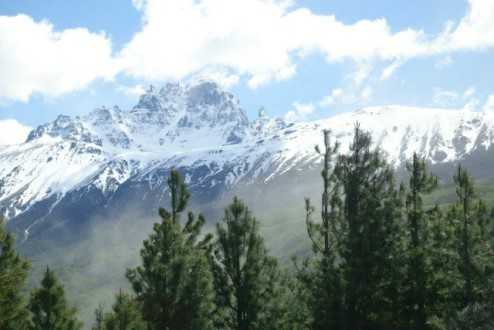 For 7 days participants will complete the Cerro Castillo Trek and explore the culture and surroundings of this Patagonian region. The Cerro Castillo Reserve offers a unique and beautiful remote trekking location. This area is characterized by lush forests, clear rivers, colorful lakes and sharp peaks. The specific area offers navigation challenges requiring strategy, cooperation, and backpacking skills.
Participants will also have the chance to learn the art of Natural Horsemanship with a Patagon Gaucho and even discover key cultural landmarks from indigenous Patagonians in this region. Elevation at its highest will be 4,600 ft.
Activities & Risks
Activities include navigation and route finding, river crossing, horseback riding, and tent camping. Risk included multi-day exposure, hypothermia, fast water, and isolated travel.
Training
The trip requires a high level of physical conditioning.
Costs & Equipment
The cost  is roughly $2,500 and covers all land costs from Santiago, Chile, professional fees, park entrance, lodging (1st and last night of hotel/lodge), all meals, guides, tents, cooking/meeting tent, utensils, radios, GPS, maps, air transportation from Santiago to Balmaceda, Chile, all meals in Cerro Castillo and Coyhaique, and all technical workshops.
Our partner organization, Vertical S.A., will also include a backpack, sleeping bad and sleeping bad for use during the expedition (you will not need to buy these three items).
Expedition cost does not include: flights to/from Santiago, Chile, extra nights of accommodations not specified in the itinerary, transfer from Santiago airport (in and out), and meals before and after the dates of the expedition.