The DiSC Assessment and Your Style Workshop provides an overview of the time-tested DiSC behavioral assessment model. The focus of this interactive Workshop is to help participants better understand their style and the style of others so they can more effectively communicate, influence, collaborate and enjoy better outcomes. Participants will have the opportunity to increase their awareness of their strengths/blind spots and potential performance challenges to become a more effective manager and leader.
Each participant will receive his/her own feedback report and have the opportunity to ask questions to clarify understanding. This report provides an overview of each person's behavior patterns, highlighting effective and ineffective communication, how to communicate with people who prefer other styles of behavior, ways to stay motivated and keys to being effectively managed. Potential personal 'time wasters' are also identified. There is ample opportunity to spot key learning points and personal development opportunities.
We will also have a discussion about how behavioral style differences can align to work smoothly together as well as conflict so as cause tension and ineffective interactions and poor results. We will discuss examples in part derived from the group discussion.
The workshop is predominantly discussions driven, with an emphasis on how a leader and/or his/her team might use this assessment data to lead more effectively.
Snapshot
Participant Fee: $0
Availability:  PHL 45, 46; SF45, 46
Date/Time:  March 16, 2021 | 7:30pm-9:00pm ET
Location:  Zoom
Facilitator
Kerry Bayles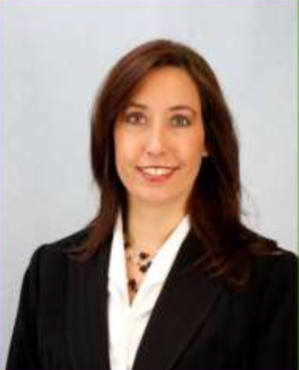 For more than 25 years, Kerry Bayles has been studying, facilitating, and teaching personality styles training programs. She is Master Certified in Taking Flight with DISC and holds a Master's Degree in Education. As an educator, she has taught high school and college psychology classes for 11 years. She's been leading team building, leadership development and DISC personality styles training sessions as well as delivering keynote speeches across the United States, Canada, and Mexico since
2010. Kerry has been involved in the design of several Take Flight Learning training programs, including ReDISCovering Conflict, Chameleon Leadership and Innovating IDEAS.
As a personal friend and mentee of Merrick Rosenberg, Kerry was there when Team Builders Plus/Take Flight Learning was
born. She was part of Merrick's very first DISC training program in 1994 and offered feedback through the years as the business grew from using letters to represent the DISC styles through the development of the birds. Kerry seamlessly joined the organization nine years ago and now runs Train the Trainer Certifications for Take Flight Learning's many programs.
Kerry has worked with hundreds of corporate clients, including Pepsi, TD Bank, Temple University, the FDA, Estee Lauder, GE, Johnson & Johnson, The World Bank, The Philadelphia Eagles, and many, many more. Kerry has played a key role in the many awards Take Flight Learning has been honored with, such as the Fastest Growing Companies, Best Places to Work and NJ Business of the Year. The program you are about to experience is based on Taking Flight with DISC, which was named The
Best Personality Training Program in the US by CV Magazine.