WEMBA Best Practices in Successful Strategic Execution Workshop
Global expert on Decision-Making, Dr. Kathy Pearson will review core principles for optimal decision making in both normal and crisis conditions. You will experience best practices around concepts such as the role of uncertainty, short vs. long-term perspective, agility, and risk tolerance. The importance of leadership practices and adaptability will be demonstrated through frameworks for approaching decision-making.
Snapshot
Participant Fee: $0
Availability:  PHL  46, 47; SF 46, 47
Date/Time:  October 21, 2021 | 8:00pm-9:30pm ET
Location:  Zoom
Facilitator
Kathy Pearson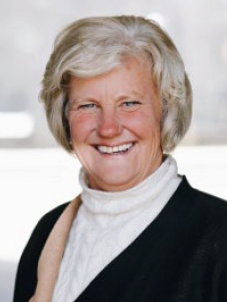 Kathy Pearson, Ph.D. is a strategist, Systems Thinking expert, and authority in decision making. She is President and Founder of Enterprise Learning Solutions, a firm focused on executive development and learning across industries. Kathy is an Adjunct Senior Fellow at the Leonard Davis Institute of Health Economics and has served as an adjunct Associate Professor in the Operations and Information Management Department at The Wharton School, both at the University of Pennsylvania. In this academic capacity, Kathy taught operations management courses in the MBA program and Executive Master's in Technology Management programs as well as Probability and Statistics, Simulation Modeling, and other courses for the department and the University.
An award-winning educator, Kathy works extensively with mid- to senior level executives, including high potentials and executive teams. She works closely with Executive Education groups including the Wharton School, Duke CE, Smith College, and the Institute for Management Studies, as well as directly with global organizations. Kathy teaches on a variety of topics including Critical Thinking, Strategic Agility, Change Management and Strategic Execution. As Lead Faculty for many programs, she is responsible for overarching curriculum design, integration of the material, and the overall educational quality of the engagement. Kathy specifically likes to focus on application of the concepts covered in her content.
Kathy's work with executives spans a wide variety of industries and geographies, including health care and life sciences, financial and professional services, technology, consumer products, energy, aerospace and defense, and manufacturing. Her client list includes organizations as diverse as Bank of America, Cardinal Health, Children's Hospital of Philadelphia (CHOP), Citi, Coca-Cola, Comcast, Estee Lauder Companies, Federal Reserve Bank, Ferring Pharmaceuticals, Financial Industry Regulatory Authority (FINRA), Google, Heineken, Juniper, Life Insurance Research and Marketing Association (LIMRA/LL Global), Lincoln Financial Group, Lundbeck, Microsoft, Schneider Electric, Securities Industry and Financial Markets Association (SII/SIFMA), Temasek Management Academy, University of Pennsylvania Health System (Penn Medicine), and the World Bank.
In addition to her executive development work, Kathy's industrial and consulting experience includes advising senior leadership teams in the areas of strategic formulation, leading under uncertainty, and bridging the gap between strategy and execution. She is the co-author of The Perceptive Leader: A Handbook for Leading in an Environment of Uncertainty.
Kathy received her B.S. degree in theoretical mathematics from Auburn University, her M.S. degree in Decision Sciences from Georgia State University, and her Ph.D. in Industrial Engineering (concentration in statistics) from Northwestern University.