WEMBA The Power of Giving and Receiving Feedback Workshop
Feedback is often viewed as a one way interaction, meant to deliver bad news. Receivers are expected to take feedback well, no matter how poorly delivered. But what if we could see these interactions as opportunities to connect with others in a meaningful way?
Consider options to unlock your untapped potential in both giving and receiving feedback from Wharton executive coach Lilly Linton. During this session, Lilly will share tips, ideas, and practical frameworks to put to use immediately.
Understanding the opportunities that lie within each interaction is key, as many do not recognize the difference between a fruitful exchange and a meaningless one.
Rather than checking a box, learn how to unlock this leadership super power and start your journey to increasing your credibility and connections with others.
The workshop is predominantly discussions driven, with an emphasis on how a leader and/or his/her team might use this assessment data to lead more effectively.
Snapshot
Participant Fee: $0
Availability:  PHL 45, 46; SF45, 46
Date/Time:  April 4, 2021 | 12:30pm-2:00pm ET
Location:  Zoom
Facilitator
Lilly A. Linton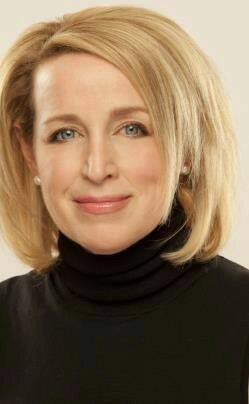 Managing Partner, Executive Coach and Leadership Development Consultant
Leadership Advisory Services
Lilly Linton is a certified executive coach working with both individuals and teams to deliver positive change and solid results for her clients. Her approach is practical in nature, and is focused on helping her clients to identify options for taking their leadership and communication skills to the next level.
Ms. Linton has a unique view in working with her clients, having served as a management consultant for Fortune 100 and 500 firms; working directly with executives to solve large-scale organizational challenges. This experience allows her to identify more clearly the scope of her client's concerns and obstacles, and allows her to interact with her clients with a greater degree of understanding and credibility.
Lilly sharpened her management consulting skills at PricewaterhouseCoopers. While at PWC, she served as a Practice Leader with a primary focus on the people side of strategy and change. She later honed her skills as an executive coach serving as a Managing Director for CRA, a boutique leadership and communications firm.
Lilly has dedicated significant efforts studying corporate culture and the impact of specific leadership styles on performance under the mentorship of Dr. William Sparks of Queens University, a well- respected colleague and researcher in this area of study.
She has also dedicated considerable time and resources to the topic of leadership accountability and is a contributing author of McGraw-Hill's Leadership without Excuses published in April of 2010.
Her client work spans multiple industries and her sample client list includes: Aqua America, Arkema, BlackRock, Discover, Highmark, Lincoln Financial, GMAC/Ally Bank, Cendant, GlaxoSmithKline, and Hershey Foods, among others.
Ms. Linton is a graduate of the University of Maryland, College Park and holds a degree in Economics. She is a certified Marshall Goldsmith Coach, as well as a certified Coaching educator, working with peers to share meaningful coaching techniques and to develop best in class approaches.
Lilly has served as a mentor for Philadelphia Futures, an organization focused on 1st generation college students and donates her time to various efforts focused on assisting out of work executives.
She resides in Philadelphia, PA and is fortunate to serve clients throughout the US and beyond
Contact: llinton@wharton.upenn.edu