WEMBA Mindful and Resilient Leaders, Part II Workshop
A mindful and resilient leader is one who shows up present, confident, calm, and compassionate with a focused and decisive mind – especially during difficult situations. How often do you ask yourself: How am I showing up for myself and others? How am I feeling? What are my triggers? How is my behavior impacting others? And how well do I bounce back from adversity? In this workshop, we will define what an effective leader does and explore different strategies for cultivating self-awareness, mindfulness, and resiliency. Beginners and seasoned practitioners are welcome; short breathwork, meditations, and other practices will be part of the workshop offering.
Snapshot
Participant Fee: $0
Availability:  PHL 45, 46; SF45, 46
Date/Time:  April 11, 2021 | 12:0pm-1:30pm ET
Location:  Zoom
Facilitator
Cathy Quartner Bailey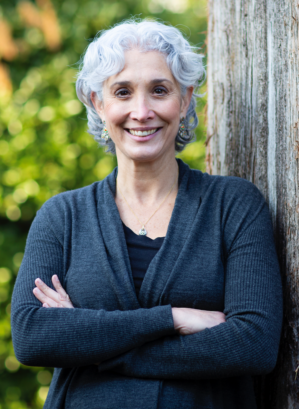 Cathy Quartner Bailey, president of Quartner and Associates, LLC, is a leadership coach and workshop facilitator for executive leaders.
Cathy published the book Show Up as Your Best Self: Mindful Leaders, Meditation, & More and is passionate about helping leaders incorporate practical mindfulness strategies into their busy lives with expertise is in executive presence, communication, conflict management, emotional intelligence, and resiliency strategies.
Cathy has coached hundreds of executives from Fortune 500 companies and entrepreneurial ventures across a broad range of industries including consumer packaged goods, financial services, food manufacturing, health and beauty, healthcare, insurance, management consulting, music and entertainment, pharmaceutical, technology and internet-related services.
She currently works with Wharton's MBA leadership program as an executive coach and has taught Powerful Tools for Coaching Business Leaders at NYU's Leadership and Human Capital Department.
Cathy earned her MBA from The University of Chicago Booth School of Business, is a NYU Certified Organizational and Executive Coach, and an EMI Certified Meditation Teacher (300–hour).
She is based in the Princeton NJ area with her famly and her contact information is cqb@quartner.com.