EXPEDITION
Antarctica Trekking
A week-long exploration of King George Island, stressing decision-making, teamwork, and leadership in a challenging environment.
The venture uses ski-sleds and mountaineering equipment to explore remote stretches of the island's glacial ice cap.  It draws upon the experience of Ernest Shackleton, Robert Scott, and other early Antarctica explorers for discussion and analysis of leading in extreme environments or under great duress.  The experience emphasizes self-discipline and self-reliance for overcoming a host of obstacles under harsh conditions.  It also requires team reliance, loyalty, and leadership.  Participants are divided into teams of three, and with rotating leadership they take responsibility for activities ranging from meal preparation to glacial navigation.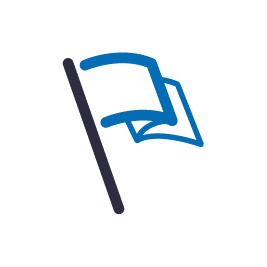 Guide for Visitors to the Antarctic.
For more information on registering through CourseMatch in please see this CourseMatch tutorial.
To begin registration via Course Match or to be considered for a scholarship, please see our instructions here.
Activities and Risks
Participants do backpacking, mountaineering and glacier travel, multi-day exposure, winter tent camping, and navigation and route finding.  They will carry packs and may pull sleds and wear snow shoes or crampons as appropriate to explore island's glacial ice cap and coast. Total days on the island is dependent on weather.  Risks include exposure to extreme cold, snow, and ice, hypothermia or frostbite, multi-day exposure, and isolated travel.
Training
Participants will be served well by being in excellent physical condition, preferably with prior rugged outdoor experience, and they should be ready to face severe conditions.
Costs and Equipment
The land cost covers the flight from Punta Arenas, Chile to King George Island, Antarctica, all professional fees, park entrance, lodging (1st and last night on hotel/lodge), guides, tents, meeting/cooking tent, utensils, radios, GPS, maps, airport transportation from Punta Arenas to Antarctica, meals in Antarctica, and all technical workshops.
IMPORTANT: Only two nights in a Hotel in Punta Arenas, with students in double rooms will be covered. These nights are December 29 and one night on the way out from Antarctica.
Our partner organization, Vertical S.A., will provide a backpack, foam sleeping pad and sleeping bag for use during the expedition (you will not need to buy these three items, but may want to consider purchasing a Thermarest inflatable sleeping pad for comfort).
Expedition Costs do not include: Extra nights of accommodation in Punta Arenas in case of bad weather or any delay to Antarctica. Transfer from Punta Arenas Airport to Hotel (in and out). Meals in Punta Arenas.
Additional Costs for Participants Not Included in Land Costs:
Round-trip Flight to Santiago, Chile to Punta Arenas: ~$1,800 – $2,000
Gear (renting and borrowing encouraged): ~$600
Meals During Travel (before and after expedition): ~$60
Venture Fellows will send out the Equipment Lists to participants.
Partner Organization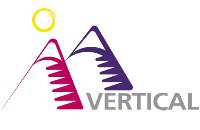 Click
here
for Past Antarctica Venture Videos
2021-22 Update: Due to the pandemic, there will not be an expedition in Antarctica during this academic year.
Participant fee: —
Number of seats: —
Important Note: The return flight from Antarctica to Punta Arenas may be delayed due to bad weather. We encourage participants to allow for an additional two days before returning to the United States.
Antarctica Trekking Venture
Students describe what they learned on the week-long trek through Antarctica on the Wharton Leadership Venture.