Expedition
Utah Canyoneering
This venture is a full seven days of challenging adventures based in experiential education. You will backpack through the canyons of the Colorado Plateau in southern Utah, developing backcountry skills and leadership, deepening relationships with your fellow classmates, pushing yourself physically and mentally while having fun.
The use of ropes, anchor systems, rappels, hands, feet, shoulders, elbows, hips, thighs, backsides, pack passes and often someone else's support to move and navigate through slot canyons.
Wandering around in the desert is an incredible adventure and canyoneering is a technical sport with potential for serious consequences. It requires considerable improvisation and judgment. Rappels are often done using improvised anchors – trees, jammed rocks, stuck logs, and chunks of rock. And, they can be awkward – wet, through narrow slots, often muddy, with challenging starts, with a pack on, into a pool, and often with problems pulling the ropes. And, rope retrieval is essential for continued travel and exploration.
This particular route was chosen due to its remoteness, opportunity for solitude, technical challenge, and promise of sustained interest in the form of canyon narrows, scrambling, and technical canyoneering (using rope systems for rappelling, etc.) and we use it to train NASA crews.
*Cost includes all park fees, transportation, meals and equipment and expert facilitation from our partnering organization. Flights to and from Salt Lake City, Utah and personal gear needs are not included in the tuition cost.
For more information on registering through CourseMatch in please see this CourseMatch tutorial.
To begin registration via Course Match or to be considered for a scholarship, please see our instructions here.
Partner Organization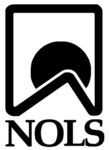 Snapshot
Venture Fellows: Malia Kealaluhi and Turner Halle
Participant fee: $3000
Number of seats per venture: 9
Location: Canyonlands, Utah